The Petal® 1 "No Annual Fee" Visa® Credit Card — a product designed for those with less-than-perfect credit or low cash flow — plans to add a monthly fee for select cardholders, which will diminish its utility among those customers.
Here's an overview of the changes to come.
What's changing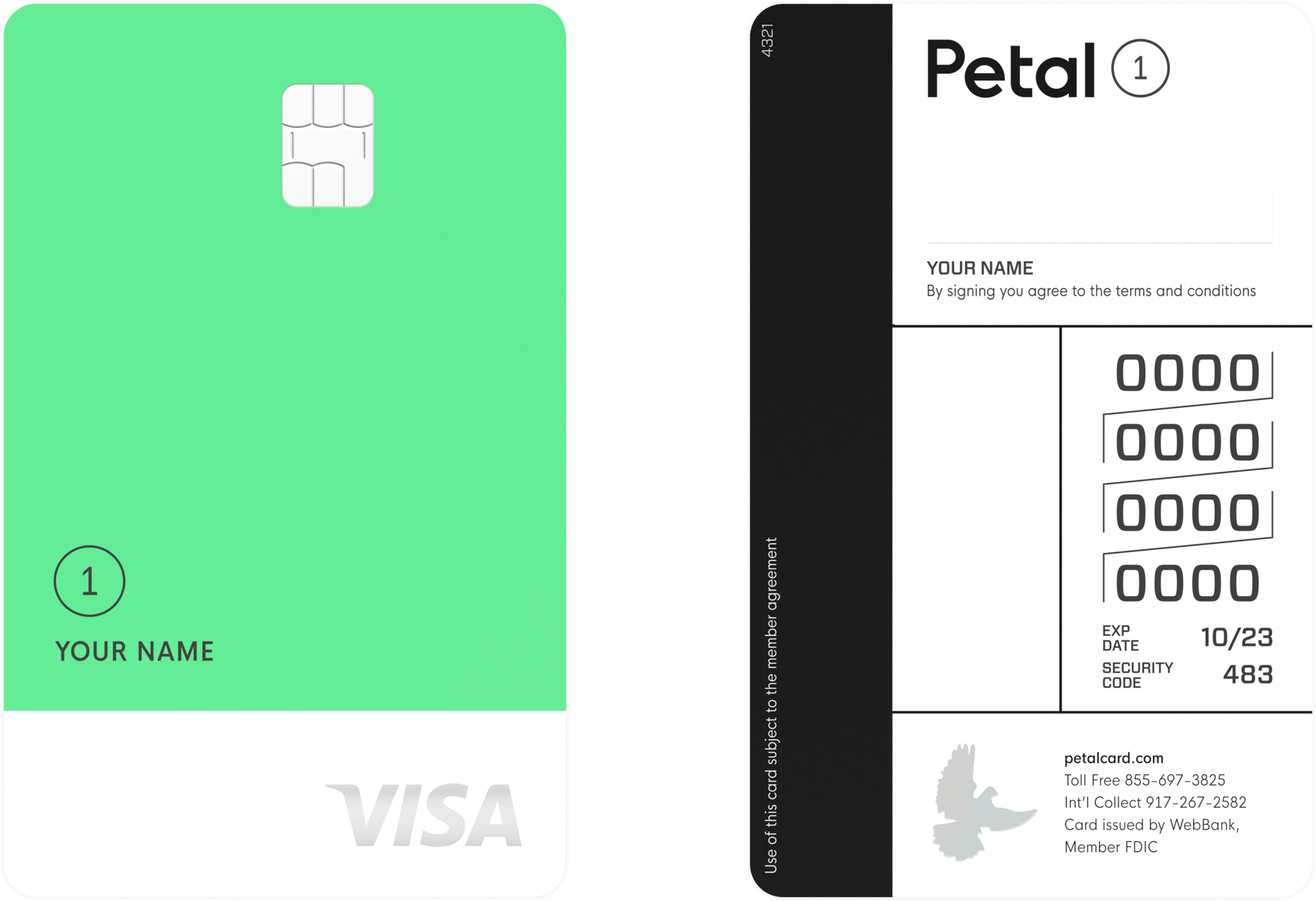 TBT rating 
Learn More
The following terms will go into effect in July 2023:
A monthly membership fee will apply for select existing cardholders. Current cardholders who were notified by Petal will have to pay an $8 monthly membership fee ($96 annually) to keep the card. All other cardholders will continue to pay a $0 annual fee. Petal says this change won't impact new applicants for the Petal® 1 "No Annual Fee" Visa® Credit Card, although the company was not able to share specific details about the criteria that might lead to a cardholder having to pay a monthly fee.

Supported cash-like transactions will expand for all cardholders. All Petal® 1 "No Annual Fee" Visa® Credit Card cardholders will pay either $10 or 3% of the amount of each cash-like transaction, whichever is greater. The terms specify cash-like transactions to include money orders, person-to-person money transfers (such as payment apps like Venmo or CashApp) and gift cards, to name a few. Previously, these transactions were not fully supported by Petal. 
The company did not specify why terms are changing for certain cardholders, but it did offer a response.
"The recent changes made to a subset of Petal 1 cards reflect changing dynamics in the card market subsequent to the time these cards were opened," Petal said in an email. "A change in terms is a relatively common industry practice that occurs from time to time based on the economy and other factors."
Cardholders can opt out
Cardholders who do not want to pay the monthly fee can opt out via Petal's app or by contacting the company prior to July 2023, but this action will result in the account being closed. An account closure could negatively impact credit scores by shortening the length of your credit history and/or increasing your credit utilization ratio.
Even so, for most cardholders, it will probably make sense to opt out, although timing might be key. Those who have used the Petal® 1 "No Annual Fee" Visa® Credit Card to work their way to better credit can strategically apply for a new, lower-cost credit card before opting out and closing their Petal account.
Those who decide to keep the Petal® 1 "No Annual Fee" Visa® Credit Card will continue to use the same credit card and login information to manage their account.
🤓Nerdy Tip
Cardholders should redeem any accumulated cash back before opting out. Petal's terms indicate that cash-back rewards are forfeited if the account is closed.
What this means for the
Petal® 1 "No Annual Fee" Visa® Credit Card
While it's not uncommon for credit cards to change terms like credit limits, rates or incentives, this particular change runs counter to one of the primary and original selling points of the Petal® 1 "No Annual Fee" Visa® Credit Card — namely, its reputation as one of the top low-cost ways to shore up credit.
If you're among the customers affected by this change, then any number of credit cards for those new to credit (or looking to mend it) will be cheaper to hold than $96 a year. After all, Petal's own next product down, the Petal 1 Rise, is easier to qualify for than the Petal® 1 "No Annual Fee" Visa® Credit Card, yet it costs less to hold (an annual fee of $59).
But you can't downgrade to the Petal 1 Rise to save on costs, according to Petal. And again, if you instead opt out of paying the monthly fee for the Petal® 1 "No Annual Fee" Visa® Credit Card, then your account will be closed, meaning your purchasing power and your credit scores may take a dive.
Overall, it's a big negative change for those affected.