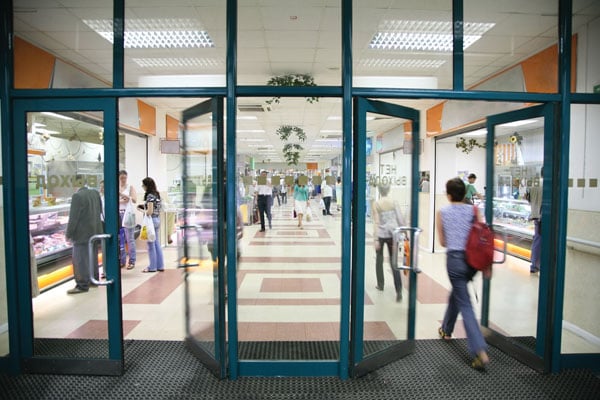 If it weren't for the current economic uncertainty, we could say that it has never been a better time to be in retail real estate. Fundamentals are sound with vacancy rates at historic lows and for the first quarter of 2023, retail sales performed relatively well "showing the shallowest decline in deal volume across the major property types," according to a report by MSCI.
It is easy to perform in this environment but the true test will come if the U.S. economy worsens and consumers pull back on spending, which many economists forecast will happen in the coming months. We believe that the men, women, teams and companies we have selected as our retail influencers for this year will be able to pass that test. After all, the sector has seen difficult times in the recent past and went on to not only survive but thrive. Watch it happen again and read the next several pages if you want to see who we bet will be leading the vanguard.
INDIVIDUALS

FRED BATTISTI First National Realty Partners' first-ever managing director, Fred Battisti, said his greatest professional accomplishment has been building and running the firm's leasing department. He established the firm's in-house leasing team and built it with a tenant-centric approach designed to improve occupancy. As head of leasing, Battisti oversees the firm's leasing team, develops and executes a companywide leasing strategy and is responsible for maintaining and increasing property-level revenue, guiding tenant underwriting on acquisitions and managing leasing fees. In addition, he serves on FNRP's investment and real estate committees. Since joining the firm two years ago, he has helped grow FNRP's portfolio to 11.2 million square feet across 55 properties and executed 282 lease documents totaling 1.275 million square feet of transactions. In his first year with the firm, he oversaw the lease of 202,000 square feet of new space. In his second year, he oversaw the lease of 538,000 square feet of new space, including the more than 30% vacancy inherited through acquisitions. In 2022, the company completed a record 105 net new lease transactions totaling more than 538,000 square feet of new space – a significant increase during 2021. His ability to navigate the retail market and leverage his tenant relationships has solidified FNRP's success in the grocery-anchored essential retail investment market. He noted that the strength of necessity-based businesses is continuing across all categories – from apparel, home goods and quick-serve restaurants to nutrition and specialty fitness. Battisti is an active member of ICSC and recently was selected to join ICSC's Next Generation Leadership Network Class of 2022-2024. At home, his community involvement is grounded in a deep commitment to supporting those who are leading a life in recovery, including serving on the advisory board for Caron Treatment Centers, a leading alcohol and drug recovery center.
BRYAN BELK During his 15-year career, Bryan Belk has been involved in every aspect of retail real estate, including the development, leasing and investment sale landscape while transacting more than $2 billion for CRE clients across the Southeast. He started his career in 2007 with Marcus & Millichap and then transitioned to Franklin Street, where he earned partner status in 2013. He currently is a managing director of the firm, heading up the retail investment sales division in its Atlanta office. Belk focuses primarily on single-tenant NNN properties, unanchored shopping centers and grocery-anchored shopping centers with the goal of tailoring each investment to the investor. He is a founding member of Franklin Street's Atlanta team, where he has ranked as a top producer several times. With his partner, John Tennant, he closed more than $145 million in retail sales during the past year, a major accomplishment given the challenges the retail market faced as a result of the pandemic. Some of the most notable sales he arranged between 2020 and 2022 include River Exchange, a 263,651-square-foot shopping center anchored by Kroger in Lawrenceville, Georgia, for $19.3 million; Town Center Commons, a 72,168-square-foot retail property in Kennesaw, Georgia, for $13 million; and Riverbend Village, a 31,721-square-foot retail property in northwest Charlotte, North Carolina. He is a member of ICSC, the Young Atlanta Retail Alliance and the Association of Young Real Estate Professionals.

BRIAN BERN Franklin Street Managing Director Brian Bern specializes in retail tenant representation throughout the Greater Tampa Bay market with a focus on helping novel and new-to-market concepts secure iconic locations from which to debut their brands. A member of the Franklin Street team since 2010, Bern was responsible for the launch of the firm's retail leasing division in Tampa and represents some of the area's most prominent retail occupiers and has helped numerous national brands and franchises expand throughout Central and Southwest Florida. Bern has led his team to more than $600 million of leasing transactions since joining the firm and continues to grow Franklin Street's presence throughout Southwest Florida. His experience also includes retail landlord leasing, disposition, land transactions and helping developers identify sites for shopping center development. In Tampa's Water Street neighborhood, Bern secured the location of a new French eatery, Boulon Brasserie, on behalf of hospitality group Next Level Brands. The highly anticipated dining concept is across the street from Amalie Arena, home of the Tampa Bay Lightning hockey team, as well as the Tampa Edition five-star hotel. Bern has also helped secure several locations for one of Tampa Bay's most popular wine bars, Cru Cellars, as well as its expanding parent company, Cru Hospitality Group. In South Tampa's Soho neighborhood, Bern helped recruit and secure Bulla Gastrobar, Blind Tiger Coffee and Club Pilates as retail tenants at the Morrison, a mixed-use project that has become one of the area's most sought-after apartment communities. Bern was the firm's top Tampa retail producer for the second consecutive year in 2022. He is described as dedicated, caring and a stand-up person and mentor.

JAKE BISENIUS AmCap President and CIO Jake Bisenius has established himself as a thought leader and innovator in the retail real estate field with a track record of successfully executing complex retail projects. His success is built on an ability to understand the needs of both landlords and tenants and his creativity in solving challenges. With a decade of experience in the industry, he is a sought-after speaker and consultant who shares his insights through industry publications and events. In addition, Bisenius has published white papers about the retail environment and is a frequent contributor and commentator on the retail environment for local and national media and trade publications. As president of AmCap, a retail real estate investment and development firm, he is responsible for overseeing the company's strategic direction and growth as well as managing day-to-day operations. Bisenius helped the firm weather the pandemic by emphasizing personal attention to tenants that led to strong retention rates. He also enticed new tenants to fill vacancies with creativity and patience. He successfully converted an abandoned Kmart to one of the first Amazon Fresh stores in Chicago. In addition, at an investor's request, he redeveloped and sold a strong-performing Trader Joe's anchored center early in the pandemic. In addition to his professional accomplishments, Bisenius is committed to giving back to the community and is an active supporter of various charitable organizations. He is on the board of trustees and heads the facilities committee at All Souls School. He also sponsors an engineering scholarship at the University of Wisconsin. He is an active member of the Young Presidents Organization and a chair of the Harvard Business School reunion committee.

CARRIE BOBB Starting in the CRE industry 20 years ago, Carrie Bobb has established herself as an experienced retail leasing executive with a proven track record of success. She spent the majority of her career focused on the western U.S. from her base of operations in San Diego, completing transactions totaling more than $2 billion. Before starting her own firm four years ago in California, Bobb paused her career to study how retailers drive revenue through social media. She saw an opportunity to apply the same strategy for brick-and-mortar retail landlords and launched Carrie Bobb & Co. in California. Bobb established herself as a social media expert and successfully generated a formula for using social media as an income-generating platform for landlords. She also launched a retail commercial real estate-focused digital marketing agency, hellojenny, through which a team of professional marketers work exclusively on establishing recognizable social media identities for the properties they serve. After relocating from California to Nashville, Bobb joined Foundry Commercial in late 2022 as SVP of retail services, where she focuses on securing leasing, rebranding and social media marketing for Nashville Yards and has her sights set on expanding Foundry's retail footprint throughout the southern U.S. Bobb also is passionate about her advocacy work. In 2021, she took her own traumatic experience with sexual assault in the workplace and used it to fuel an effort to pass federal legislation to remove rape and sexual assault from 60 million arbitration clauses in employment contracts throughout the nation. She also launched the Carrie Bobb Foundation, which engages corporations in the quest to create safe and supportive work environments for everyone.

DIANA BOUTROSS During her career spanning more than two decades, Diana Boutross has represented landlords and brands that have shaped the retail landscape across New York's five boroughs. She is known for her creativity in completing complex transactions, including a deal on West 34th Street involving a property swap to complete an assemblage for retail and hotel development. As an executive managing director at Cushman & Wakefield, Boutross represents both landlord and tenant clients in retail leasing transactions with a particular concentration on Manhattan and Brooklyn. As Cushman & Wakefield's top retail broker in deal volume by transaction value in the Americas, she is responsible for some of the firm's most marquee, high-profile retail clients. She was integral in bringing Outback Steakhouse and World of Beer to New York, leased the first Whole Foods in the Williamsburg market and played a key role in introducing Starbucks Coffee Company stores to the outer boroughs as the exclusive broker for the coffee giant. She served as the exclusive broker for the Trump Organization in redefining the Third Avenue retail corridor and is well-regarded within the industry as a pioneer in driving global, national and local retailers to successful market developments. Boutross joined Cushman & Wakefield in 2015 from Winick Realty Group, where she served as an EVP for 15 years. Prior to that, she was an executive director for former Secretary of State Dr. Henry A. Kissinger's New York-based consulting company. Boutross has worked extensively with New York City Mayor Eric Adams to help facilitate development of underprivileged areas and serves as a resource for local lawmakers to better understand how CRE professionals and developers can create better places for people to live, work and play.

MAX CHANON Max Chanon operates by a central thesis: "Hard work leads to good work, and good work leads to more work." He believes that the closer he can align with those investing in the concepts of tomorrow, the more productive he can be in the eyes of clients. During the past eight years at The Retail Connection, Chanon has consistently been a top producer working with high-profile brands throughout Texas and across the country. In 2022, he was named a CRE Power Broker. He has experience with both the leasing and investment sides of the business, representing retail tenants and working with private equity firms focused on the consumer sector. Chanon serves as an analyst in The Retail Connection's merchant banking investment division and as an SVP in the firm's brokerage division, where he works as both a tenant and landlord representative. Known for being a connector of people, Chanon collaborates with other brokers in the company, sharing new business opportunities and insights to help them work more efficiently and effectively. He also works closely with the firm's research department to provide private equity firms that are evaluating a potential investment analysis into a retailer that will help them make their decisions and underwrite their growth goals. Some of Chanon's largest clients include Toca, Diamonds Direct, Xponential Fitness, Ovation Salons, Journeys, Club Champion, Bread Zeppelin and HS Investments. Chanon spends time prospecting by driving his submarkets, learning about changes in the marketplace and calling on operators from other markets. He is a member of ICSC and enjoys networking with colleagues. He is described as having a devoted work ethic and a focus on reaching his goals. While still a young real estate professional himself, Chanon mentors younger professionals within the firm.

DAVE CHEATHAM Dave Cheatham has established himself as an authority on retail real estate in the areas of brokerage, project leasing, development, consulting and advisory services. He has more than three decades of experience and his clients include many of the highest-profile brands across the globe. He has been president of Velocity Retail Group, a full-service brokerage firm serving the West, since 2005 and leads a team of 18 specialists in the retail CRE industry. In addition, after serving as an executive director on X Team's board of directors, he was elected president in 2020. X Team is a national network of 43 independent brokerage affiliates across North America tasked with providing a cohesive and powerful platform for a network of small, mid     sized and boutique advisers. As president of X Team Retail Advisors, Cheatham leads a North American alliance of retail real estate advisory offices and in-house elevated occupier services. Developed during his tenure and under his direction, this division provides market intelligence, site selection, development services and coordinated brokerage. Cheatham provides strategy and business development support to elevate each individual affiliate office and expand the industry visibility of the X Team organization. He looks for opportunities to help his association members improve, whether through technology, processes or information sharing. Recently, Cheatham devised and implemented a successful SEO training program for all affiliate offices to ensure their websites were consistently optimized in search engines to increase their market exposure. In early 2022, he rolled out an ambassador program to create a group of subject matter experts within X Team that could speak to the market about hot topics, retail innovations and other developments in the retail CRE industry. As the leader and public face for both Velocity and X Team, Cheatham frequently speaks, consults and participates at high-profile industry and business activities. 

DOMINIC COLUCCIO While some might find it daunting to revive a once-troubled mall during a pandemic with the retail sector at a crossroads, Dominic Coluccio saw it as an opportunity to change the trajectory of Samanea New York, a once-iconic mall on Long Island. Coluccio, who is director of real estate at Lesso Mall Development, views malls as social destinations for shared experiences and sought to transform the property into a retail, entertainment and dining destination as well as an urban art hub. Coluccio represents the property on behalf of parent company China Lesso Group Holdings, and alongside his team, he spearheads the strategic redevelopment, revitalization and rebranding of the retail property, including all leasing, contract negotiations, tenant, broker and community relations, marketing and project management, which included a $30 million property renovation. His goal has been to focus on the needs of the local community and its changing demographic, which is characterized by a dramatic increase in the Asian population. He has steered away from traditional retail and developed a new, one-of-a-kind lifestyle destination for people to dine, play and shop while focusing on family leisure activities, immersive experiences, selective retail and authentic international cuisine. To date, under his leadership, Samanea New York has welcomed and overseen the buildout of Bloomingdale's Rug & Furniture Outlet, the first anchor tenant to open at the property in almost 20 years; inked a 15-year lease and managed the landlord's buildout for the property's second-largest anchor tenant, 99 Ranch Market; and negotiated deals with a host of nationally recognized lifestyle and entertainment tenants. Collucio is a member of the Real Estate Board of NY, ICSC and the Association For a Better Long Island. 

JAMES H. DECREMER II During 20 years in the CRE industry, Avison Young Principal James DeCremer II has developed a strategy in marketing retail real estate that combines traditional methods with modern technology. He prides himself on being innovative and current with trends, marketing, deliverables, market analytics and service lines while also taking a no-nonsense, old-school approach that includes cold calling, canvassing and rolling up his sleeves to perform for his clients. He has a successful track record of mentoring young brokers in the business and feels a great sense of accomplishment when they grow and succeed. DeCremer is involved in strategy and decision-making for the local office and the firm. Buckeye, Arizona, is one of the nation's fastest-growing cities and there is considerable demand for residential, retail, medical and other commercial development. DeCremer recognized this early and has had transactions valued at nearly $29 million in Buckeye alone in less than three years. In 2021, he established the Avison Young Open, an annual open golf tournament to bring networks together and raise funds benefiting local charities in the Phoenix region. The most recent event was held in December, and all proceeds were donated to the Boys & Girls Club of the Valley.

WESLEY DODD Wesley Dodd is a senior asset manager at Virginia-based REIT Armada Hoffler where she oversees 20 retail properties totaling 1.9 million square feet across the Southeast and Mid-Atlantic with a tenant roster exceeding 275 retailers. In 2022, Dodd was responsible for 46% of Armada Hoffler's new retail leases and renewals. She is described as having a flexible and holistic approach to retail leasing as well as a positive attitude and upbeat outlook. Her responsibilities as senior asset manager include managing a variety of staff, overseeing the planning and implementation of budgets, negotiating new leases and lease renewals, and acting as the lead trainer for all asset manager hires. Prior to joining Armada Hoffler in 2015, Dodd spent nearly a decade in real estate development with Virginia-based Reese Smith Associates. At the onset of the pandemic, Dodd and her asset management division colleagues opted to deal directly with all of Armada Hoffler's retail tenants. Dodd worked with each tenant to come up with customized plans to help them stay afloat during the pandemic's early months. In most cases, they worked out rent deferment plans. In others, rent restructuring or abatement was provided. Born and raised in Virginia Beach, Dodd is passionate about helping her hometown reach its full potential. She served on the board of directors of the Hampton Roads Association for Commercial Real Estate, which supports the commercial real estate community on both the Peninsula and Southside areas of Virginia Beach's Hampton Roads neighborhood. 

DAN DOYLE In 2004, Dan Doyle joined the Beach Co., a family-owned and operated real estate development firm based in Charleston, and he was tasked with expanding the company's multifamily residential real estate portfolio throughout the Southeast. In his 19-year tenure at the firm, Doyle has worked to expand the 76-year-old company from a multimillion-dollar multifamily portfolio to a $1.5+ billion portfolio of class A multifamily and mixed-use properties. As SVP of development and COO, Doyle is responsible for all of the firm's development, marketing, and asset and property management functions. His projects in South Carolina include The Jasper in Charleston, a 12-story luxury mixed-use building; Canvas Lofts in Greenville, which offers stylish apartment living and shopping; and Sola Station at Canalside, Columbia's first riverfront destination and neighborhood. One of Doyle's most significant professional achievements is the grand opening of The Jasper, which faced opposition from residents and local historical agencies. Doyle navigated the complexities of the project approvals to bring the project to life. As the pandemic continued to impact the real estate industry through 2022, Doyle and his team noticed a change in renter preferences as many people began prioritizing more square footage and sought-after amenities in suburban areas over smaller units in large cities. In response to this change, the Beach Co., under Doyle's direction, found new ways to satisfy the market's changing needs through innovative adjustments like design layouts, operations and touchless access points. Doyle is often quoted in industry publications and is a frequent speaker at industry events, including ULI, Multifamily Executive Conference and Southeast Multifamily Forum. His community involvement includes serving on the board of the Charleston Metro Chamber of Commerce.

CASSIE DURAND Since joining CBRE in 2011, EVP Cassie Durand has risen through the ranks of CBRE's Retail Advisory and Transactions Services Group. She is charged with ensuring the success of flagship and multi-market locations, assisting brands with strategic U.S. expansions and coordinating market entry across a variety of sectors. In her work with multiple early-stage businesses – from business plan to first unit to national roll-out — she has always had an eye on futureproofing for growth despite unforeseeable headwinds while finding a niche with med-tail and wellness brands. Durand is a New York-based national retail consultant focused on strategy development and growth execution for those who represent the future of retail, supporting both domestic and international brands with their U.S. expansion and market entry. An example of her work is Bond Vet, a disruptive concept focused on urgent and routine pet care, which has been Durand's client since 2018. Bond Vet faced challenges during the pandemic, but Durand exceeded expectations, executing more than 50 leases to date on its behalf. Durand attributes her success to using data-driven processes to complement her deep market knowledge to help foresee the strategic needs of clients, a strategy she believes transcends market cycles. She maintains a resilient diversified portfolio of clients that provide different services to the community – from med-tail like Bond Vet to fertility and family-building services firm Kind Body and concierge primary care and preventative firm Forward to hard goods and experiences. Durand is active in CBRE's Tri-State Women's Network, where she has served as a board member since 2016. She is also involved in the Young Men's/Women's Real Estate Association and mentors those interested in retail real estate, participates in community improvement activities and donates time to various endeavors.

KYLE FISHBURN At just 33 years old, Kyle Fishburn is making a name for himself as a rising star in the Los Angeles retail leasing market. During his career, he has brokered more than 300 commercial real estate transactions across multiple product types, including more than 40 transactions valued at $22.4 million in 2022. Last year, Fishburn secured major tenants in the Northridge and Woodland Hills submarkets, including Fogo de Chão, Mitsuwa Marketplace and Harbor Freight Tools. Fishburn began his career as an assistant property manager at Kennedy Wilson. He learned the essentials of operating a successful retail portfolio and applied that experience to his work as a licensed retail leasing agent at illi Commercial Real Estate, where his most notable work was representing Douglas Emmett at the Sherman Oaks Galleria. In 2015, Fishburn was nominated by the Los Angeles Business Journal as a finalist in the Retail Broker of the Year category. He joined Kennedy Wilson Brokerage in 2019 and was recently promoted to assistant VP at the firm specializing in leasing grocery-anchored shopping centers, mixed-use projects with ground-floor retail and traditional street retail properties throughout Greater Los Angeles. He currently represents 870,000 square feet of commercial space in the San Fernando Valley, Agoura Hills, Hollywood, West L.A. and Long Beach. He is responsible for marketing, property tours and contract negotiations on behalf of landlords and works to secure future business through constant pipeline development. Nurturing Kennedy Wilson Brokerage's collaborative culture, Fishburn partners with junior agents as a mentor on projects.

AUSTIN GOTTSACKER Austin Gottsacker got his real estate license when he was 18 and started interning at SimonCRE during his sophomore year of college. During his junior year, he moved into a full-time position reporting directly to the CEO and was responsible for managing the relationship with SimonCRE's biggest client at the time, Dollar General. He has more than a decade of industry experience, including his current role as SimonCRE's director of acquisitions and leasing, where he is responsible for overseeing the firm's acquisitions throughout the country. He manages a team that is projected to close on a number of projects that will be worth more than $100 million after construction, all of which are retail developments. Gottsacker has procured and closed on more than 45 single-tenant ground-up developments during his career, totaling around $115 million in value. Gottsacker thrives in areas that require creative solutions and is known for his work ethic, dependability and attention to detail. He has quickly become an authority within the retail community and is regularly invited to speak as a subject matter expert on a number of platforms to discuss the current state of the retail market and evolving strategies. Gottsacker is a member of ICSC and ULI. He also is an active member of the Saguaros, a 501c3 group that raises money for local Phoenix children's charities. He has worked to coordinate three local real estate companies joining the Saguaros' events with the goal of getting more individuals within the CRE industry involved in charitable events and ultimately promoting a more civic-minded approach to business within the community.

LOUIE GRANTEED Prior to joining Tobin Real Estate Inc. a decade ago, Louie Granteed was the assistant chief of police for a major metropolitan police organization. He managed more than 500 incumbents and a $74 million budget while building an exemplary service record highlighted by more than 400 letters of commendation and recognition. Three decades in government provided Granteed with a deep understanding of how processes work. He gained extensive experience in administration, operations, budgeting, union relations, private/public sector relations, nonprofits and community involvement. He also invested in real estate starting in his early 20s and launched his own businesses, including a private security firm, throughout his public sector career. Granteed then applied all of these skills to build a successful career in the CRE industry. He joined Florida-based real estate, management and construction company Tobin and now serves as an SVP at the firm where he closes investment sales and leasing transactions throughout the Southeast, Southwest and Mid-Atlantic regions. Many of his current clients come from relationships built during Granteed's government career and his community involvement. He is described as a family man with high moral standards and integrity who believes in using common sense and good judgment to make sound decisions for clients. A recent accomplishment is Lakeland Town Center in Lakeland, Florida. In July 2021, the 286,084-square-foot mixed-use retail center was teetering on distress and only 40% occupied. Owner BSD Capital hired Tobin and Granteed to revitalize the center. Granteed tapped into his market knowledge and relationships to rapidly curate the center with a dynamic mix of tenants. By the end of 2022, Lakeland Town Center eclipsed a 95% occupancy rate. Granteed is especially proud of the fact that he never missed a day of work in 30 years.

JUSTIN GREIDER Under SVP Justin Greider's leadership, JLL's retail team has grown in Florida from three people to 28 people working out of offices in Miami, Orlando and Tampa. Greider works with JLL's brokers in each market to develop merchandising strategies for retail projects and developments, and he also plays a role in designing market entry and penetration strategies for both national and regional tenants. Recently he worked with Raising Cane's and Dollar General's pOpshelf concept on their entries into the Florida market. Greider's unique expertise lies in understanding the factors that drive Florida's tourist-driven markets, as well as his extensive background working in various geographies throughout the state and Southeastern U.S. Greider began his career in capital markets at Trammell Crow Co. and HFF, where he underwrote the sale of more than 100 retail properties spanning the East Coast. He then transitioned to the brokerage side of the business and served as director of leasing for a portfolio that grew from 13 million square feet to more than 20 million square feet throughout the Southeastern U.S. Greider joined JLL in 2013 and has since expanded the company's leasing portfolio as well as led the development of a national tenant-rep platform. For the past 16 years, Greider has volunteered with ICSC and held a number of volunteer positions. He also works with local universities and colleges mentoring young talent and has directly overseen more than 50 interns, hiring 12 employees right out of college and helping them enter the brokerage world.

ANDREW B. HELLINGER Urban-X Group Co-Principal Andrew Hellinger focuses on building communities rather than buildings. His 2.2 million square foot River Landing Shops & Residences is an example of this philosophy. The mixed-use project in Miami's urban core is designed to bring life to a long-neglected community. Hellinger's holistic approach weaves the project into the fabric of the community by embracing local mom-and-pop shops and young artists just as much as national retailers. He set aside 4,000 square feet at River Landing to house up to 20 local retail entrepreneurs. The new concept, called the Capsule, provides small retailers with brick-and-mortar incubation space with flexible lease terms and affordable costs that allow them to take their businesses to the next level without the financial commitment that comes with opening a retail store. After conceiving the project during the Great Recession, Hellinger was used to planning for the worst-case scenario. The pandemic still presented challenges as the country went into a lockdown and construction sites had to implement safety measures to prevent the spread of the virus. As construction was forced to slow down and retailers were reluctant to open stores at less than 50% capacity, the River Landing's opening was delayed. Hellinger jumped into action to create a plan to meet the new realities of the world and the emerging business model. Urban-X used its entrepreneurial nature to craft business arrangements that moved tenant openings forward. His team modified its property management plan, including offering curbside pick-up spaces for tenants so they could meet customer demand and make it easier for customers to purchase from River Landing's retailers.

SPENCER A. HENDERSON Spencer Henderson was B+E's first broker hire in 2018. Since then, he has built an extensive understanding of the industry and become a leader within the broker team. Henderson is a director, specializing in retail net lease sales and 1031 exchanges. He previously worked in various CRE fields with firms such as Sansome Pacific Properties and for a direct lender performing due diligence on projected investments from seed funding to the growth stage. Henderson recently sold a new Tesla Service Center in Ann Arbor, Michigan, for $22.5 million. B+E represented both buyer and seller in the transaction and brought the deal to close prior to the rent commencement date. The pandemic provided Henderson with key opportunities to work closely with his clients and give well-informed guidance on how to navigate unforeseen challenges. He believes in the importance of flexibility and adaptability, which has led to more conversations with clients about space solutions that meet their evolving needs without putting too much capital at risk. The nature of the net lease space and B+E's evolving tech allows Henderson to be confident in his interactions as he analyzes the market with real-time data. Henderson is an active member of ICSC and holds a Bachelor of Science in Business and Managerial Economics from the University of California, Davis, where he played Division 1 baseball for four years. 

SIMON JONNA Colliers Managing Partner and EVP Simon Jonna leads a team of net-lease professionals specializing in investment sales transactions, dispositions, sale-leasebacks, portfolio sales, forward commitment pre-sales under construction, shopping centers, urban core, multi-family, mixed-use and more. Jonna is described as one of the most consistent producers in the CRE market nationwide along with being an active industry speaker, investor, business partner and author. He founded Jonna Group Real Estate Investment Services and recently joined forces with Colliers. The Group is currently composed of 15 members and has steadily grown deals with multi-billion-dollar volume. Jonna leads the team's day-to-day operations and brings deals to the finish line. He relies on his past experiences and lessons learned especially during the 2008 real estate market capital markets meltdown to steer his team. He believes property always needs to be bought and sold, whether cyclically or incidentally, no matter the fluctuating market conditions and interest rates. This gives him and his group a sense of purpose. The key, he teaches the rest of Jonna Group, is in knowing where to find those buyers and sellers, matching their needs and wants with the right property in a timely manner, never underestimating competitors and always staying on top of the game. Jonna is an avid reader and writer with a collection of paperbacks that include memoirs, history, business, real estate, finance, logic, political science and the arts. He also published his own book: "The Diary of a Dealmaker."
MATTHEW E. KASINDORF Matthew Kasindorf is known by his colleagues as the chief networking officer at Meister Seelig & Fein because he spends a significant amount of time teaching others how to effectively network in the real estate industry. He developed "Atomic Networking," a lecture series focused on creating success in real estate. Kasindorf, a partner and chair of the real estate group at Meister Seelig & Fein, is an efficient dealmaker and accomplished transactional lawyer specializing in sophisticated real estate and investment ventures in New York and throughout the US. He says his most memorable deals have been situations where his team had to find innovative solutions to failed projects. He has extensive experience in crafting joint ventures, investment funds and other strategic alliances with particular emphasis on business, tax and finance issues. Notable recent deals include a $120 million construction loan for a data center operator, the $142 million acquisition and financing of a Brooklyn apartment building, an $18 million lease with a hospital-affiliated private medical office, and the $33 million acquisition and financing of a shopping center in Boston. Kasindorf is one of the most popular professors in NYU's Master's Degree Program, the Schack Institute of Real Estate, and he was invited to lecture at NYU's Real Estate Development and Asset Management Institutes, catering to investors and real estate professionals from around the world.

CHAD KURZ Chad Kurz was one of Matthews Real Estate Investment Services CEO Kyle Matthews' first mentee agents. After a successful start to his career at Marcus & Millichap, Kurz followed Matthews to Colliers International, where he was integral to the growth of what is now Matthews Real Estate Investment Services. He led training for new agents, hired mentee agents and provided strategic development for the company. Kurz is now EVP of the firm, where he ranks in the top three brokers nationwide and was the top-producing agent in 2021 and 2022. He works closely with publicly traded real estate investment trusts, developers, operators, large owners and individuals. Last year, Kurz had more than 75 transactions totaling more than $310 million in volume and within the past three years, he has closed more than 180 transactions totaling more than $720 million in volume. His business strategy is characterized by a hyper-focused specialization in the net lease retail sector. Kurz prides himself on understanding the impacts of micro and macro-economic factors, debt, income statements, depreciation and tax regulations on real estate and he shares that knowledge by contributing to the Matthews publication, doing interviews and writing thought leadership articles. Kurz works to introduce a younger demographic to the brokerage sector and develop the Matthews brand. He continues to serve as a mentor for many and hosts training for interns and new agents throughout the year. He also routinely lectures on commercial real estate with prospective business owners, college students and fresh graduates, giving them the core direction and resources they need to succeed. His goal is to inspire young people in business to strive for excellence through diligence, selflessness and a positive outlook. 

CARY LEFTON Cary Lefton is the founder and CEO of Agora Realty & Management Inc. where he ensures the firm maintains a reputation for successful retail centers and a hands-on approach to tenant success. In 2022, Agora expanded its influence by kicking off construction for a 29-acre mixed-use master-planned commercial district in the heart of downtown North Las Vegas. Agora has been investing in North Las Vegas for the past six years, beginning with the redevelopment of Fiesta Plaza, a 200,000-square-foot grocery-anchored shopping center located on 23 acres in the city's downtown area. Under Lefton's leadership, Agora's portfolio now encompasses more than two million square feet of retail space in the Western U.S. with several new, ground-up projects in various phases of development. Lefton's responsibilities include sales, accounting, contract administration, project acquisition, asset management, fiscal budgeting and general office administration. Lefton began his career in 1980 as a real estate broker specializing in commercial real estate with Arthur Rubioff and Company of Southern California. He earned the Rookie of the Year award during his first year with the company and leased more than 1.5 million square feet during his 2-year tenure. Lefton then joined Westwood Properties as VP of acquisitions, where he negotiated for commercial and industrial real estate throughout the Southern California region. Lefton earned his bachelor's degree in political science from the University of Southern California. He is a member of the CSUN Advisory Board of the David Nazarian College of Business and Economics, which was established to assist the dean in ongoing qualitative growth of the college. Lefton is also a member of the CSUN Foundation board and sits on the board of governors for Providence Cedars Sinai Tarzana Foundation.

PHILIP J. LEVY Before his career in real estate, Philip Levy worked in telecommunications at AT&T and Lucent Technologies and then moved on to selling complex point-to-multipoint wireless networks to large carriers in the US, Mexico, Brazil, Venezuela, New Zealand and Australia. Levy joined Marcus & Millichap in 2004 as an agent in the company's Dallas office. Throughout his career in the CRE industry, he has developed an interest in the retail market, learning and perfecting his approach to matching retail and net lease properties with investors. Today, Levy is an executive managing director at Marcus & Millichap, where he consistently ranks as a top-producing agent in Texas and nationwide. He runs the Levy Retail Group at the firm and specializes exclusively in the sale of multi-tenant retail investment properties. He has completed more than 800 transactions for more than $2.9 billion during his CRE career, including more than 270 transactions for more than $1.431 during the past three years. Levy has become known as a premier broker for Walmart shadow-anchored retail centers, successfully closing more than 90 centers to date. As a result of his success, he has been awarded Marcus & Millichap's Chairman's Circle of Excellence designation several times. Levy is a member of the North Texas Commercial Association of Real Estate Professionals. He is also actively involved in fundraising campaigns for his alma mater, Stephen F. Austin State University, and supports a variety of nonprofit organizations.

JUSTIN LONG Justin Long is fighting the idea that malls are on the decline, focusing instead on their prime locations and infrastructure that make them prime candidates for a rebirth. Since joining Brixton Capital in 2021, Long has worked to reorganize the company's retail development department, including the technology, systems, budget, team, inter-department processes and external communications. As VP of development, Long is responsible for managing every aspect of the company's development process, including overseeing opportunity identification, project underwriting, entitlements, design and construction. Long has built a focused and knowledgeable team that is leading the massive overhaul of three major regional shopping centers, including construction management, in Everett, Washington, Provo, Utah and Stockton, California. Prior to joining Brixton, Long served as assistant VP of development for Macerich, where he oversaw the redevelopment of several regional mall assets throughout the West Coast. He also worked with CBL & Associates, a publicly traded mall REIT based in Chattanooga. In these previous roles, Long was responsible for envisioning, planning and analyzing real estate while leading regional mall redevelopment projects across the country with total project values nearing $1 billion. Long is a long-time member of ICSC and ULI.

JASON MAIER During his 23-year career in real estate, Northmarq SVP Jason Maier has sold more than $2 billion in commercial real estate. During the past 13 years at Stan Johnson Company and now Northmarq, Maier has represented some of the most prominent developers, private equity and institutions in the acquisition and disposition of trophy assets in the net lease sector. He was the founding broker of the New York office for Stan Johnson, which he opened in September 2011. Prior to the pandemic, Maier focused on hyper-core, high-street retail, buying the most active corners available, a market that began to show weakness in 2018. As a result, he shifted to look for more value-add, shorter-term lease assets to shield his clients from decreases due to a slowdown in leasing and growth of retail. As the pandemic hit and an "essential businesses" subcategory was created within the net lease market, Maier shifted his attention toward these tenants. By the end of 2020, his focus was on medical, retail and office, and specifically pharmacy and grocery stores, as the pandemic exposed weaknesses in businesses he knew would struggle. In this new normal, Maier is focused on being cognizant that many sectors and tenant business models may not have real longevity and that by staying nimble and aware of the broader markets, he can better advise his clients. Maier is frequently tapped by institutions and private equity funds to establish parameters for their acquisition programs and assist them in better understanding current market trends and segments. From 2020 to 2022, Maier closed 36 retail deals totaling $450 million. He is active in Icare for Autism, an organization dedicated to assisting families of special needs children.

MARK MASINTER Mark Masinter founded Open Realty Advisors in 1987 with a focus on helping emerging restaurant brands. During the next 35 years, he grew the company into an esteemed retail advisory firm that has represented thousands of lease transactions in the US. During his career, he has gained experience growing brands, executing rollout strategies, and developing and investing in real estate. Newmark acquired the firm in 2022 and Masinter assumed a significant leadership role as Newmark's chairman of global retail to expand the firm's global retail footprint. In this role, he oversees strategic planning and business development for Newmark's North American and international retail real estate business line. As many retailers emerge from the pandemic, Masinter believes physical retail is more important than ever. Even prior to the pandemic, he prioritized cultivating a harmonious relationship between physical real estate and the client's brand. In a post-pandemic environment, Masinter reinforces that the ambiance of a store can create a sense of connection with the consumer that cannot be re     created in an online setting. He strongly believes in the bullish future of retail as the community aspect of physical spaces is what consumers instinctively seek. Masinter says the most exciting part about real estate is providing opportunities for people and getting clients open for business which, in turn, can influence local communities and local economies positively.

TOM MCGEE In his seven years as ICSC president and CEO, Tom McGee has served as the voice of the industry, providing insights and advocacy for more than 45,000 members. McGee has led the charge in highlighting the importance of physical retail and has continued to champion and advocate for spaces where people shop, dine, work, play and gather. He also leads ICSC in championing small and emerging businesses to get from blueprint to brick-and-mortar store openings. McGee spearheaded ICSC's efforts to overturn the physical nexus standard in the 'South Dakota v. Wayfair' Supreme Court ruling and was the face of the industry in advocating for fair, equal tax policies between physical and online-only sellers. Additionally, McGee leads research initiatives to inform small business strategy, detail holiday spending trends, highlight consumer behavior and patterns, and back-to-school retail outlooks, among other topics. Throughout the course of the pandemic, McGee led ICSC through two years of virtually no revenue, while continuing to provide leadership, guidance, education and advocacy amid widespread uncertainty. He ensured members were aware of PPP and EIDL loans, bringing together bankers and members to help avoid default on CMBS loans, and he advocated vocally for federal and state relief for the industry throughout the pandemic. McGee is an active thought leader on LinkedIn to his 3,000 followers and shares frequent long-form commentary on industry trends and topics in his newsletter, "From Where I Sit," to his more than 1,500 subscribers. McGee led ICSC through its first rebrand in the organization's 65-year history, changing the name from ICSC to ICSC, a move that was made to better represent ICSC's role in the marketplaces industry, more effectively capture the dynamic impact of the industry, and position ICSC to capture future opportunities.

THERESA M. MCLAUGHLIN Theresa McLaughlin founded the retail development and leasing practice group at Akerman LLP and led the group as chair for more than 15 years. She grew the practice group from a few members in the firm to more than 70 members today and she remains actively engaged in the group. McLaughlin is a real estate partner at Akerman. She has been an attorney for 36 years and a partner for the past 25 years. Her nationally focused practice has made her a leader in handling the leasing of complex large-scale mixed-use developments, strip center malls and ground leases. During her career, McLaughlin's landmark deals have included clients such as Swire Properties in the leasing of its iconic billion-dollar Brickell City Centre development and representing one of the nation's largest sporting goods chains and a national office supply store for more than a decade in big box leasing, acquisition and development in multi-state activity. Having served on the Akerman board of directors early in her tenure, McLaughlin has been an informal mentor to many women at the firm and encourages them to seek leadership positions to forge internal relationships that often lead to business referrals within the firm. She has also helped women outside the firm find positions as lawyers, giving advice that only a veteran in the field can provide. One woman from the University of Florida whom she recently advised says McLaughlin gave her more helpful and beneficial information in the two hours they spoke than the career center had given her in two years. McLaughlin is knowledgeable about industry trends and contributes to industry organizations such as the ICSC as a member. She is also a member of the Broward County Bar Association and The Florida Bar.
KAZUKO MORGAN As executive vice chairman in Cushman & Wakefield's San Francisco office, Kazuko Morgan holds one of the firm's highest titles for any broker. During her more than 25-year career, Morgan has been involved in nearly $6.5 billion in transactions and consistently ranks as one of Cushman & Wakefield's top-producing professionals. She has been recognized several times as the top broker for Cushman & Wakefield retail services. In what became an increasingly challenging environment for the retail sector during the COVID-19 pandemic, Morgan and her teammate Carine Mamann transacted several of the most prominent CRE deals in the San Francisco and Los Angeles markets. Morgan specializes in multiple retail disciplines within the global retail services group, with assignments ranging from Las Vegas Sands' projects in Macau and Singapore to Two Rodeo and similar high-profile projects within the U.S. In addition, she is responsible for luxury urban retail sales and oversees a large team across numerous cities. In 2022, Morgan represented both landlord Zaber Corp. and tenant Coco Republic, an Australian brand, in a new 53,000-square-foot lease in San Francisco's Union Square. This is Coco Republic's first store in the U.S. She also represented landlord Blatteis & Schnur in a new 65,000-square-foot retail lease at 100 Stockton in Union Square with Convene, a hospitality company that designs, builds and manages premium meeting, event and flexible office spaces. In 2022, she represented Dolce & Gabbana in its new flagship location on Rodeo Drive in Beverly Hills located across from the future Cheval Blanc Hotel.

COLEMAN MORRIS Five years ago, JLL EVP and Director of Retail Agency Leasing Coleman Morris visited Atlanta's Summerhill neighborhood to view the property before being awarded the leasing assignment. She was greeted by a vacant space with an old mattress and a tree growing out of the middle of the building. Fast forward to today and the development is a thriving project that includes local and national retail and restaurants, student housing, residences, multi-family housing and a quality grocer. The project is emblematic of Morris' mission to breathe new life into communities and create value for Atlanta's beloved neighborhoods. She has done so through her continued involvement in community-focused projects, including the $1 billion redevelopment of Summerhill; Ashford Lane, a 260,000-square-foot mixed-use development in Atlanta's Central Perimeter; and Newport's high-profile revitalization of Atlanta's South Downtown neighborhood. In the past five years, Morris has personally negotiated restaurant and retail leases in excess of $100 million in volume. She leads JLL's retail agency practice for the Atlanta market — advising property owners on leasing strategy and managing her team's unconventional and transformational marketing campaigns. Morris is a recognized leader in Atlanta's retail scene, listed as one of the Atlanta Business Chronicle's "Real Estate Up and Comers" and a consistent top 10 recipient of the Atlanta Commercial Board of Realtors. She is also a part of JLL's Women's Business Network, with a mission to create a culture of gender partnership to recruit, develop, retain and empower the best women in the industry. Morris leads NPD Alliance, a nonprofit providing counseling and financial assistance to women in abusive relationships. Additionally, she is a representative on The Midtown Development Review Committee, the City of Atlanta's advisory committee providing formal recommendations to the Bureau of Planning on all special administrative permit applications within the zoning districts.

KEVIN MURPHY Partners Real Estate SVP Kevin Murphy is consistently a top performer in the firm's Austin, Texas, office and is responsible for agency leasing projects such as the Trails at 620 and Georgetown ground-up development. He works with retail tenants to locate premier properties as well as build-to-suit locations from restaurants to daycares. He organizes and participates in many organizations that help advance the industry. Murphy is an active member of the Central Texas Commercial Association of Realtors, the Real Estate Council of Austin and ICSC. He is an organizer of Toolbox Austin, a faith-based organization that promotes commercial real estate. Murphy believes retail will continue to be a necessity in our lives and the pandemic has shown us how retail continues to evolve. He has been at the forefront of helping his clients adapt to this evolution.

ETHAN DAVID OFFENBECHER Ethan David Offenbecher is the multi-tenant retail team lead and investment sales advisor at Sands Investment Group working on deals across the country. He started his own brokerage firm at the beginning of his career and now he works as an advisor and educator to his clients and peers. He mentors and guides his team of four while managing his own clients and has closed transactions ranging from $1 million to $25 million in just his first year at Sands. During that time, Offenbecher notched notable closings, including Sky Ridge Plaza, a 140,000-square-foot shopping center in Round Rock, TX, last year. While under contract, there was a 75-basis-point rise in interest rates that threatened the deal. Together with his team, Offenbecher was able to hold the agreed-upon price with minimum concessions despite these conditions. Specializing in value-add, multi-tenant retail is not always the easiest of product types to focus on, but Offenbecher has taken advantage of the hurdles that are thrown his way and become a more knowledgeable and skilled broker. He is a Certified Commercial Investment Member and is an active member of ICSC and the Real Estate Council of Austin. He also allocates time weekly to serve as a mentor for young agents in his office, and agents outside his team often look to Offenbecher for guidance when issues arise during their own transactions.

RYAN ORN Before launching his real estate career, Ryan Orn spent 20 years in the retail field with a background in sales and management. Since then, he has learned everything he knows about real estate on the job and has applied his knowledge of retail to build success in his new career. Within just five years, Orn already has tripled his book of business. He is the EVP of brokerage at Capital Rivers Commercial, where he is responsible for a team of nine brokers and one transaction coordinator in addition to maintaining his own deals. He keeps his team on track with their goals and ensures they are fully trained. He has even included and passed on clients from his own book of business to new brokers who needed to start their own book of business. Orn is known for going above and beyond for clients, which include gas stations, car washes and other traditional retailers, helping them expand across the nation and seeing transactions through from site selection through grand opening. Orn finished last year with a little more than $1.5 million in gross commission. He leased out more than 100,000 square feet of industrial space and had multiple $6 million sales for mixed-use retail buildings. Orn is actively involved in charities and believes giving back is one of the most important parts of his deals. He gives a percentage of his commission to The Alliance, which helps more than 200 organizations protect youth and ensure all families and children have the resources they need to be safe and successful.

JOE RICCIUTI Joe Ricciuti is a managing partner at Ocean Block Capital, which he founded in 2017. Since then, he has amassed a quarter-billion-dollar portfolio that includes net lease retail, industrial and medical office assets in 32 states. Ricciuti is responsible for deal-making, deal underwriting, managing tenant, broker and lender relationships, and overseeing the existing portfolio. He quintupled the Ocean Block portfolio size from March 2020 to January 2023 and has been involved in more than $400 million of net lease real estate transactions in three years. In addition, under his leadership, Ocean Block successfully fulfilled all debt obligations for its real estate portfolio throughout COVID-19 without any loan allongements, fulfilled all office space lease obligations without disruption, never furloughed an employee, and paid all salaries and bonuses. Ricciuti emphasizes asset diversification and conservative underwriting. The Ocean Block portfolio consists of an even mix of retail, industrial and medical office properties across the country so in the event one sector or one part of the country is disrupted the remaining part of the portfolio will pick up the slack. Ricciuti is on the leadership council at The Pink Agenda, a nonprofit organization committed to raising money for breast cancer research and care. He ran the 2022 NYC Marathon on behalf of The Pink Agenda in memory of his mother who passed away in 2019 after a seven-year breast cancer battle, raising nearly $50,000 for the cause.

SCOTT RIDDLES Scott Riddles is described as having an exceptional work ethic and professionalism that is reflected in his transaction success rate. As an SVP at CBRE, he leads a Southern California-based team that provides strategic planning, market analysis, site selection, negotiation and disposition for retailers, restaurants and auto-related users in the Western region. Since joining the company in 2011, Riddles has been one of CBRE's top retail brokers in the Americas, completing a total of 680 lease and sale transactions valued at $15 million in total square feet and $2 billion in total consideration. Recent notable transactions include R&H at Fashion Island, Life Time at Lakeshore Towers, Dave & Buster's at Long Beach Towne Center, and Dick's Sporting Goods at The Shops at Mission Viejo. When COVID-19 forced broad closures to restaurants and entertainment concepts, Riddles helped his clients face this challenging time by delivering unique and time-sensitive solutions. For example, Dave & Buster's operated a lean real estate team and needed a partner that could help negotiate savings opportunities quickly and at scale. Recognizing the retailer's need, Riddles quickly assembled a team and action plan and mobilized to connect individually with landlords on an initial triage strategy. Working with D&B's executive team, the group categorized units based on a unique set of data and metrics, including store performance and current lease structure, as well as landlord type and implied negotiating power. The team was able to secure more than $76 million in deferrals and savings and was awarded CBRE's 2021 Client Outcome of the Year award. Riddles is a 37-year member of ICSC. He also is a member of the board of directors at Southern Methodist University's Folsom Real Estate Institute and a former board member of the Children's Hospital of Orange County Padrinos.

GREGORY A. RIEGLE McGuireWoods LLP Partner Gregory Riegle is a valuable resource for clients who need counsel on demand and locational characteristics for the retail, office, employment, consumer, technology and healthcare industries. He practices commercial real estate law with a concentration on land use, zoning and redevelopment matters. Riegle routinely handles proceedings for rezonings, special exceptions, special permits, variances, comprehensive plan amendments, appeals and zoning ordinance amendments before numerous local government authorities in Northern Virginia and the Metropolitan Washington, D.C., area. Riegle recognized an emerging opportunity to establish distribution centers closer to consumers, and many municipalities are taking proactive steps to facilitate last-mile delivery solutions. For example, Fairfax County, through its Zoning Ordinance Modernization Program, proposed a new use category for "Goods Distribution Hub." A new hub would allow additional permitting and flexibility for distribution centers to be located in more zoning districts and ultimately serve more urban and dense population centers. Riegle has worked with numerous developers to build mixed-use properties allowing for retailers to be in close vicinity to residents. He has extensive contacts with local government officials, as well as influential community and civic groups, and is able to anticipate, identify and creatively address issues related to the acquisition, development and disposition of property. As the market has seen a decline in interest for office space, Riegle has worked with clients to reposition vacant office space. Examples of his work include representation of Highland Square Holdings in connection with the rezoning and redevelopment of Skyline Center located in Fairfax County; representation of CRC Cos., a real estate developer based in Arlington, Virginia, in the development of Metrowest town center; and representation of Federal Realty Investment Trust in its redevelopment of Loehmann's Plaza.

WHITNEY ROBINETTE As one of five principals at real estate investment firm L3 Capital LLC, Whitney Robinette oversees the asset management of the firm's properties in Boston, Chicago, Washington, D.C., and Miami. She is responsible for more than 500,000 square feet totaling $140 million of development projects along with managing L3's 11-person asset management team. The firm's strategy capitalizes on market inefficiencies by acquiring and repositioning undervalued properties, making necessary leasing and capital improvements and optimizing occupancy. An example is an acquisition and redevelopment in Chicago's fastest-growing neighborhood, Fulton Market. The property was home to a meatpacking business and had housed various operators since it was built in the 1880s. Robinette led the redevelopment of the 49,000-square-foot, two-story building, transforming the space into Time Out Market which debuted in 2019. Today, the single-tenant food hall and event venue remains the only dining destination of its kind in Fulton Market and the City of Chicago. Two years later Robinette and her team completed a second redevelopment in the same neighborhood and this year they will complete a third project in Fulton Market. Robinette guides her team to focus on humanizing the landlord-tenant engagement from lease negotiations through tenant buildout and opening. She has been with L3 Capital for nearly 10 years, where she has held numerous management positions with escalating responsibilities. Prior to joining L3, Robinette worked for global investment management firm Heitman, where she served as a senior portfolio accountant. Robinette has spoken on numerous panels and regularly participates in programming and events with ICSC. She is also a member of Chief, a private membership network that connects and supports women executive leaders.

PAUL RUSSO One of Paul Russo's greatest achievements during the past three years has been the Herman Miller project on which he represented a Chicago developer in all aspects of the development of a showroom and office building for the furniture company. He handled joint venture negotiations, land acquisition, long-term lease negotiation, construction financing and, ultimately, the disposition of the project, which sold for one of the highest prices per square foot in Chicago history. Russo is a partner at Akerman LLP with a practice focused on commercial real estate matters that have totaled more than $1 billion. He represents REITS, real estate funds, real estate joint ventures and developers and has experience in multijurisdictional transactions involving the acquisition, sale, financing, leasing and development of retail, office and industrial properties. Russo represents several retailers in connection with the negotiation of complex retail leases in high-end retail developments throughout the U.S. His major clients include SISU Clinic, an Ireland-based aesthetics clinic; Black Sheep Coffee, a coffee shop franchisor based in the United Kingdom; and Companion Pet Partners, a U.S.-based veterinary practice group. He also represents many developers and real estate investment funds specializing in retail real estate. Russo is knowledgeable about industry trends and contributes to industry organizations as a member of both ICSC and ULI. He is an active participant at the annual ICSC Law Conference and has hosted roundtable discussions for the past two years. Russo is a member of the Akerman Associate Training Committee, where he assists in training associates from both legal and work-life balance perspectives. He also serves as a mentor for two associates in the Akerman Chicago office.

ARIEL SCHUSTER With a deep affinity for Manhattan, Newmark Vice Chairman Ariel Schuster spearheaded a pandemic recovery effort characterized by connectivity, collaboration and community. Seeking to provide clients with stability, Schuster's team developed a retail roundtable for tenants and landlords each month. They produced animated dialogues ranging from the latest COVID-19 leasing deals to the prospect of touchless fitting rooms. While the world was on pause, these roundtables created a sense of community and information sharing. Schuster brings more than 20 years of retail real estate experience to his role. Specializing in landlord and tenant representation, he oversees the largest retail brokerage team in Manhattan composed of 12 brokers. Together, the team represents prestigious landlords including SL Green Realty Corp., Brookfield Properties, Invesco and The Winter Organization. Equally crucial to the team's day-to-day function is its tenant practice, representing the real estate needs of clients including The Gap, Artizia, Barnes & Noble and Williams Sonoma. Notable achievements include Schuster's repositioning of City Point on behalf of Acadia; bringing the first Primark location to Downtown Brooklyn along with Lululemon and Dig Inn; the leasing of Brookfield's Manhattan West, which is more than 97% leased; new Artizia outposts at 560 Broadway and 608 and 115 Fifth Avenue; flagship leases for Ulta and Arcteryx in SoHo; and the introduction of Wilson Sporting Goods to NYC with SoHo, Upper East Side and Columbus Circle outposts. Schuster considers mentorship, collaboration and community integral to the development of individuals and the team. In addition to his involvement within the Newmark community, Schuster is actively involved, whether through donating time or through sponsorship, with New York City-based nonprofit organizations City Harvest and City Meals on Wheels.

MASOUD SHOJAEE Considered by many to be the "King of Doral," Masoud Shojaee was one of the first to identify and invest in the city of Doral, Florida's potential in the 1990s, a time when the area was a warehouse district. He amassed nearly 55 acres of land upon which he developed mixed-use developments and single-family homes, transforming the area. Shojaee is CEO and chairman of the board at Shoma Group. Throughout his three-decade career, Shojaee has taken a special interest in developing overlooked areas and creating "city-within-city" submarkets throughout Miami-Dade. He ensures every development exemplifies South Florida living and delivers the maximum value to its residents. This attention to detail and quality assurance has led to several of Shoma's recent multifamily developments selling for more than $100 million each. One of the recent developments he spearheaded in Doral was Sanctuary Doral Apartments, which Shoma sold last year for $102.5 million. This mixed-use development, anchored by a 13,000-square-foot Shoma Bazaar food hall, continues Shoma's impact on Doral by providing a live-work-play lifestyle and a desirable social amenity to the entire city. Shojaee is actively involved in charitable organizations, nonprofits and scholarly efforts, including the University of Miami's School of Communication scholarship fund, of which he has a hall—Shoma Hall—named after him; World Vision, a program that allows individuals to sponsor and care for children in need; and the St. Jude Children's Research Hospital, among others.

STEPHEN SJURSET Stephen Sjurset finds inspiration in chasing interesting clients and programs, which led him to work with the New York State social equity cannabis investment program. He is known for his calculated approach to embracing disruption while optimizing for the long term and creating opportunities where everyone is unsure of the next right move. An EVP at CBRE, Sjurset assembled a 22-person CBRE team to lead retail site selection and negotiations across the state on behalf of the Dormitory Authority of the State of New York, through its work with the state's Office of Cannabis Management and their Conditional Adult-Use Retail Dispensary initiative—a never-before-deployed strategy to launch a new sector in retail built on social equity. Using a proprietary location intelligence site selection platform built by Sjurset and CBRE's tech team, the retail search is built on more than 5,000 geofenced dispensaries across the country correlated with industry success factors, NYS demographics, real estate and customer behavior as its foundation in addition to qualitative ingredients of site selection through local market intelligence. The CAURD initiative has presented the team with every possible challenge, and Sjurset and his team have been instrumental in educating and leading the DASNY team, which is new to retail, while changing perceptions in the marketplace, finding landlords willing to embrace the process/use and locating prime retail real estate that helps remove the industry's stigma but also meets various zoning challenges. Sjurset's impact on NYC retail is wide-ranging, from global flagships along Fifth and Madison avenues for Ralph Lauren, Breguet, Omega and Coach to milestone openings for new stores on behalf of H&M and Tory Burch.

KARLA SMITH In her 19 years in real estate, Karla Smith has weathered a variety of industry and economic challenges in CRE, and she perseveres with a positive attitude while actively recruiting the next generation of professionals. Smith is an SVP and principal at SRS Real Estate Partners where she manages high-profile accounts and serves as a mentor to young brokers in the office. She also is the executive chair for SOAR, SRS' women's group that focuses on educating and mentoring women in commercial real estate. Her primary focus is tenant representation services, managing site selection for many national and regional accounts in Texas, Oklahoma and Louisiana. In 2022, Smith closed 37 transactions valued at $70 million and led SRS' Tenant Rep Service group as the sales leader. Notable transactions include urban format Target stores in Dallas, Austin and Houston that generate opportunities for consumers in otherwise unreached markets. She is currently working to bring retailers and developments to underserved Texas metro areas. Smith is the winner of many awards, including heavy hitter awards, power broker awards and is a Top 10 producer year after year. She was nominated for the Stemmons Award for 2020, given to top commercial real estate brokers in North Texas. Smith is a co-founder of Deals in Heels, a group dedicated to collaborating and elevating women in retail in DFW for the past 17 years. She also is a member of NTCAR and ICSC.

TOMAS SULICHIN As RelatedISG Realty's commercial division president, Tomas Sulichin leads the commercial division launched in 2020. In addition to providing mentorship to the firm's agents, Sulichin is responsible for securing deals and growing the division. He also created RelatedISG's Commercial Think Tank series, bringing top real estate minds and community leaders within South Florida together to discuss the latest trends and developments across commercial real estate sectors. As the leader of each webinar, Sulichin aids in the selection of guests and asks questions that generate conversations around how commercial real estate agents can best offer value and strong returns to investors and clients through their developments and acquisitions across South Florida. Sulichin has successfully closed deals with some of the biggest names in the industry, including AT&T Corporate, Honda and Toyota, and he has represented some of South Florida's most prominent developers. Sulichin is the real estate chairman for the Aventura Marketing Council, where he participates in the company's involvement with several charities, including the Miami Rescue Mission, Feeding South Florida and Joe DiMaggio Children's Hospital. While the pandemic brought crisis, it was also an opportunity for Sulichin to learn and grow, and 2020 turned out to be one of the best years in his career. Throughout the pandemic and after, he realized the importance of shifting with the market and learned that within any crisis, there are also opportunities to be found.

JULIE TAYLOR Colliers' EVP Julie Taylor has been integral to maintaining the historical ambiance of San Francisco's Union Square area, a regional favorite destination. Through her work with San Francisco's Union Square Alliance (USA), Taylor has represented the residents, retailers and landlords in the district and spearheads its advocacy initiative, acting as a voice for the district with San Francisco City Hall. For the past five years, she has met with supervisors, providing the perspective of retailers and explaining the value of retailers in providing much-needed jobs and health insurance to residents. She sees her mission as similar to that of a Hollywood producer. "You're casting a film and need a lot of strong performers to fill roles. Two or three stars sign on, and like magnets, they draw other top actors to the project," she says. Understanding what makes a shopping center prosperous or knowing what makes a downtown successful requires a professional-level grasp of psychographics and trends. Taylor is active in the Downtown San Francisco trade area, leasing flagship properties and representing luxury and urban retailers. She handles leases in the 100,000-square-foot Salesforce Transit Center in Downtown San Francisco and represents chain stores expanding throughout Northern California. Known for her creative leasing strategies and ability to communicate effectively, she has leased nearly 900,000 square feet in the Union Square market totaling 83 transactions with an aggregate lease value of more than $825 million. She offers advisory services on exit strategies or explains steps to success for property owners. Landlords benefit from her skillful marketing—customizing and creating campaigns that define and describe the nuances of each location. She is an active member of ICSC.

ZACH TAYLOR Zach Taylor is a senior director at Institutional Property Advisors (IPA), a division of Marcus & Millichap, a role he began to ascend to during the height of the 2007-2008 financial crisis. Taylor and his team drew from their experience through the 2008 market crash to navigate uncertainty with their clients through the COVID-19 pandemic. They leveraged the market disruption as an opportunity to gain market share and get in front of their clients in innovative ways. Taylor started Marcus & Millichap's Atlanta office in 2003 and assembled a top-producing team of retail specialists in the Southeast by 2009. During his career, Taylor has closed on the sale of more than 10 million square feet of shopping center transactions valued at more than $1 billion. In 2022, he ranked as the top-producing agent in the Atlanta office and southeast division with 48 transactions totaling nearly $360 million. Taylor also is a founding member and principal of the Taylor McMinn Retail Group of Marcus & Millichap, a nationally recognized investment sales team specializing in the disposition of net-lease and shopping center properties across the U.S. Recently the team sold more than 600 deals in 35 states worth more than $1.5 billion. Taylor has taken an active role in recruiting and developing young real estate professionals in the Atlanta and Southeast markets. He and his partner, net lease specialist Don McMinn, mentor two junior associates who have been recognized by the firm for their outstanding, early-career performance since joining the team. Taylor has received the firm's sales recognition award for the past 10 years, and received its national achievement award in 2022, 2021, 2019 and 2014. He was inducted into the firm's Chairman's Club and Circle of Excellence for his achievements in 2022.

STUART THAIN When a shopper visits a high-profile national brand store anywhere in Utah, chances are good that Colliers' EVP of Retail, Land & Investment Stuart Thain helped bring the retailer to the region. Thain leads Colliers Utah's Intermountain Retail Team, one of the nation's strongest retail tenant teams representing at least 85 regional and national retail tenants. Thain handles bulk retail, high street retail, Immovable Property Act WOZ, investment properties, land sales, mixed-use properties and retail parks. His services include landlord representation, tenant representation and integrated service delivery. Thain has closed more than 1,000 transactions valued at more than $1.5 billion. Thain's relationships in the state, built during his 37-year career, have influenced the development of Utah's retail infrastructure. He has facilitated and participated in numerous professional events, such as Colliers' CRE symposiums, as well as featured speaking engagements at ICSC, CCIM and NAIOP events. Thain works closely with lawmakers at the state level and the majority of its cities and attends city council meetings on a regular basis to explain the perspective of the type of tenants his team represents. Utah's state officials also seek his advice on legislation as well as the viability of major and substantial mixed-use retail projects across Utah. Thain considers one of his chief responsibilities to be mentoring future generations of CRE leaders. Along with business acumen and strong negotiation skills, he sets an example for building a culture of kindness, inclusion and caring.

CHRISTOPHER J. THANNER Christopher Thanner is a partner in McGuireWoods LLP's Jacksonville, Florida, real estate and land use department. His practice covers many aspects of commercial real estate law, including big-box and shopping center retail, industrial, office, and multifamily development, construction contracts, commercial lending and leasing, land use and development law.  He is a member of multiple industry teams at the firm, including real estate capital, rail, transportation, financial institutions, and development and economic policy. Thanner represented a client that acquired two large buildings in downtown Jacksonville for mixed-use retail and office along with a large parking garage. The project, which occupies an entire city block, has leased space to several restaurants and retail stores. Thanner also represented Vystar in the negotiation of the naming rights to the 15-000-seat VyStar Veterans Memorial Arena, further attracting patrons to the downtown Jacksonville area. He has advised Lowe's Home Improvement on multiple real estate-related transactions as well as Lowe's Home Centers in the acquisition of 112,516 square feet in Jefferson Plaza, located in North Miami, Florida. Thanner helped Lowe's acquire, lease and develop its retail Home Improvement Warehouses and advise on distribution warehouse leases that have a unique permitting process to deal with truck traffic from the stores. Thanner is the past chair of the Jacksonville Bar Association's Real Property Law Section and is active in pro bono and civic matters, including providing legal assistance to a not-for-profit community development corporation building affordable housing in Jacksonville. Thanner has also provided pro bono real estate counsel to assist the Sulzbacher Center in building Sulzbacher Village, a new community for disadvantaged women and families in Jacksonville.

TONY VAUGHN Tony Vaughn knew he wanted to work in real estate when he was in the 10th grade because someone on his paper route was doing well in the industry. He majored in real estate at the University of Tennessee, but upon graduating and working in CRE, Vaughn discovered he also enjoyed buying old properties and living in them while redeveloping them. The historic nature and charming character of those old homes spoke to him. "I really had a passion for getting my hands dirty, bringing an old house or building back to life," he says. Vaughn is a principal and EVP at Colliers in the Nashville office where he is a founding partner. As the lead partner in the office's 12-person retail team, he handles tenant representation for the small and growth markets in his region. Specializing in restaurants and other retail establishments, Vaughn provides strategic site selection and other advisory and lease negotiation services.  He has influenced the rollout of a number of highly visible national retailers in his home state, including Starbucks and Chase Bank. Last year, he brought Zagat-rated Halls Chophouse to Nashville in a 15,000-square-foot tenant representation, and he worked with a prominent California-based hamburger chain that recently announced its decision to open a long-anticipated first East Coast site in Tennessee. He pays his expertise and advantages forward to team members with substantial mentorship and collaboration to support their own achievements. Vaughn is an active member of ICSC and provides financial support to Our Little Roses, an orphanage for girls in Honduras.

JOHN R. VISCONSI McGuireWoods LLP Partner John Visconsi has negotiated and closed retail lease transactions for stores of all sizes on behalf of national retailers. His practice focuses on commercial leasing and financing, and commercial real property purchase and sale transactions. He is responsible for negotiating, drafting and reviewing various real estate contracts for retail, office and industrial uses, including leases, purchase/sale agreements, easements, licenses, deeds of trust, subordination agreements, promissory notes and amendments. He has handled hundreds of leases, licenses and easements for telecommunications sites throughout the western U.S,, including supporting cellular provider Verizon Wireless on an average of 1,500 transactions per year totalling more than 15,000 transactions in the past decade. Visconsi has been Bowlero Corp.'s primary legal counsel and has assisted with the negotiation of more than 10 leases for large-scale bowling, restaurant and entertainment venues, each containing 25,000 square feet or more. Visconsi also acted as counsel to MUFG Union Bank in more than 250 lease reviews across the U.S. in connection with U.S. Bancorp's purchase of MUFG Union Bank for $8 billion. Visconsi has done pro bono work for the Friends of the Children's Museum at La Habra about employment matters.

DANNY VOLK During his career spanning more than two decades, including as an operator, Danny Volk has gained insight and an understanding of the pivotal role real estate plays in the long-term success of the bar and restaurant business. His desire to see others succeed has earned him a reputation as one of New York City's industry connectors. Volk founded Vantage Real Estate Advisors and is a trusted advisor and source of truth within the hospitality space. His work on The Martinique Hotel in New York played a key role in laying the foundation for the hospitality market in the area where the Nomad District, Koreatown and Harold Square come together. Since the start of the pandemic, MidTown has seen a significant shift in consumer behavior as office culture has changed. With Volk's help, Tishman Speyer was able to usher in a new wave of F&B that will help the 200 Park property cater to both corporate business and tourism alike. Volk donates frequently to a number of charitable foundations outside of commercial real estate.

RYAN WELLER With more than 21 years of experience, Ryan Weller has worked with several prominent retailers and has acquired first-hand knowledge of key components that drive foot traffic, ROI and retail strategies. Weller joined Nadel Architects in 2020 to expand its retail division by creating the Retail Brand Experience studio, which caters to both emerging and established retailers. As studio director for Retail Brand Experience, Weller oversees a studio responsible for mall repositioning, the facilitation of established rollouts and the development of emerging brands. His team provides all facets of brand development and architectural production including branding/rebranding, space planning, concept design and contract documentation. Weller has been able to successfully establish and develop his studio throughout the pandemic, at a time when many retailers were putting a pause on new development. This is largely due to his ability to foster relationships, stay ahead of the curve on design trends, as well as incorporate cost-effective solutions, aligning both a client's financial and creative needs. Prior to Nadel, Weller served as director of retail for Menemsha Architecture where he led a team serving high-end retail and commercial clients. Earlier, he worked for various architectural firms designing and producing retail spaces as well as quick-serve restaurants, healthcare facilities, financial institutions and office interiors. Weller recently completed The Gallery Sportsman's Club and Range, a 20,000-square-foot facility that serves as the Denver area's first experiential shooting range using the latest advancements in range technology. The space features 15 dedicated firing lanes, a restaurant and lounge, a coffee and breakfast bar, ample retail space and private training rooms. Weller and his team provided full branding, design and architectural services from concept to store open.
DEAN ZANG Dean Zang has been a broker since he graduated from college 20 years ago, and many of those years he ranked in the top 30 agents nationwide at Marcus & Millichap. He is an executive managing director at the firm where he leads and provides oversight to a team of nine agents, analysts and other staff in the Baltimore and Washington, D.C., offices. While his career transaction volume exceeds $4 billion, Zang is most known for his out-of-the-box and creative thinking. He and his team were early adopters of aerial drone photography, and were among the first agents to acquire their own drones or commercial aircraft to significantly improve images in their marketing brochures. Subsequently, his team was one of the firm's test pilot groups to integrate cellphone tracking technology into its underwriting practices, using various formulas to understand retailer health ratios and shopping trends. Zang is a thought leader who provides insights on LinkedIn and in traditional media via unique retail research content. One example is his team's contribution on the international grocery sector in Baltimore and Washington, D.C. The international grocery store sector is the third largest group by market share of grocery brands in the region, yet no single trade publication had a formal list of the brands, number of locations or intelligence on the number of customer visits/market share. Zang and his team delivered this editorial content, which caught the attention of several institutional investors that are focusing on this lesser-known investment arena. Zang is a co-chair of the ICSC Mid-Atlantic government relations committee, which provides support to state-level legislative initiatives that benefit the retail real estate sector.

AMI ZIFF For Ami Ziff, retail is the family business. His grandfather founded Foremost Foods, a butchery and meat sales business. Ziff is managing director of national retail for Time Equities Inc., where he has immersed himself in the retail industry and built a noteworthy retail business for the commercial real estate investment firm. He has been with the firm for more than 15 years, and he leads more than 175 professionals on his national team, overseeing retail acquisitions, dispositions, asset management and leasing of TEI's 10.5 million-square-foot portfolio consisting of 138 properties in 27 states. Day-to-day, Ziff maximizes value within the portfolio, identifies new acquisition opportunities and develops and nurtures local, regional and national retailer relationships. He is consistently called on as a thought leader in the retail industry and is a frequent contributor to various media outlets and a speaker at events. During his tenure at TEI, Ziff has signed more than 12 million square feet of leases, executed more than 2,500 leases and built a $1 billion retail portfolio by acquiring more than 9.5 million square feet of retail space nationwide. Ziff received his Bachelor of Arts degree from The College of Charleston. He is a licensed real estate broker in New York and South Carolina and is an active member of ICSC, having served as a national leadership board member and Eastern division chair for ICSC Next Generation. Ziff is passionate about improving community landscapes by redeveloping and rehabbing shopping centers, which often serve as both town centers for local communities as well as sources of employment and environments where residents congregate to collaborate, celebrate and spend time with one another. Ziff has redeveloped countless shopping centers in the TEI portfolio, which have brought in hundreds of new businesses and created thousands of new jobs in their communities.

DOTAN ZUCKERMAN Dotan Zuckerman has always loved the concept of creating shared spaces that serve as a community's central gathering place. Channeling this passion for placemaking to build a meaningful career in the real estate industry, Zuckerman has become a respected leader in the retail world, leasing more than three million square feet of space. Zuckerman is head of retail and activation for Portman Holdings, where he is responsible for retail programming, merchandising and leasing strategy of new and existing developments. He understands that successful real estate is about more than bringing in great retail and restaurants. It's about prioritizing the ground-floor experience and energizing the spaces between the buildings to create community. His dedication to excellence in the retail industry is reflected by his leasing success on three major mixed-use destinations: the ground-up creation of the $1 billion Avalon community in Alpharetta, Georgia, which opened at 98% leased in 2014; The Battery, a $2 billion mixed-use destination anchored by SunTrust Park stadium in Smyrna, Georgia; and Fenton, a 2.5 million-square-foot, 69-acre mixed-use development located in Cary, North Carolina. Throughout his career, Zuckerman is credited with strategically curating a roster of best-in-class, chef-driven restaurants that resonate with the market and create value for the surrounding uses. Because of his unique outlook and knowledge of the retail industry, he is known as a thought leader and an influencer among his peers. He has spoken on several industry-related panels including ICSC and Bisnow. In addition to these engagements, Zuckerman is also often quoted as an expert in larger industry trend stories. Before joining Portman, Zuckerman served as director of leasing at Columbia Development where he was responsible for leading the retail leasing efforts of Fenton, Cary's first vertically integrated, mixed-use destination. Zuckerman has been an active member of ICSC for 12 years. 
TEAMS
CAROLINA RETAIL EXPERTS LEADERS Founding a company during a global pandemic forced Carolina Retail Experts to plan for the unknown. The firm's founders — President John Orr CCIM and partners Elyse Welch and Lindsey Halter — were deliberate in their strategic planning to ensure the long-term viability of the company in a post-pandemic scenario. The boutique CRE firm specializes in retail in South Carolina and Georgia, providing institutional-grade landlord agency leasing and sales services, tenant representation and investment services. Orr is the broker in charge and manages the retail services platform and day-to-day operations. He is responsible for the investment sales division and select marquee tenant representation. Welch focuses on tenant representation of marquee and best-in-class retailers, working with the tenants to devise custom market strategies across the Carolinas. She is responsible for executing statewide tenant expansions and the day-to-day management of the Carolina Retail Experts landlord services portfolio. Halter focuses on landlord representation of investment-grade anchored retail. She is responsible for the day-to-day management of the firm's landlord services portfolio. Since its founding, Carolina Retail Experts has amassed the largest retail REIT listing portfolio in South Carolina, growing its landlord portfolio to 3.3 million square feet. In addition to the retail listing portfolio, Carolina Retail Experts won the tenant representation assignment for Starbucks in South Carolina and is currently fulfilling an aggressive expansion plan, executing close to 30 deals since the launch of the company. In 2022, Carolina Retail Experts experienced a 60% increase in the transactions during 2021 and hired two new team members. It is one of only a few female-owned CRE brokerage firms in South Carolina and it strives to give women opportunities in the industry. Carolina Retail Experts is an annual sponsor of both the South Carolina Certified Commercial Investment Member Chapter and the CREW Charleston chapter.
CBRE SAN FRANCISCO URBAN RETAIL TEAM Founded in 2010, the CBRE San Francisco Urban Retail team is known for being project change-makers, including serving as a strategic advisor to landlords, counseling clients on zoning, and liaising with government groups such as the San Francisco Office of Economic and Workforce Development to advise on retail and business policies. Led by SVP Laura Sagues Barr, the team has innovated on the retail-as-a-service concept most recently in the Springline retail leasing execution, a mixed-use project in Menlo Park. The developer attributes high eight figures of value lift across the project to the quality of the retail leasing execution, all of which was completed in just over 12 months during COVID-19. In the past 18 months, the San Francisco Urban Retail team has been awarded more than 580,000 square feet in retail assignments and executed 429,000 square feet in retail leasing transactions. The team has also built a full consulting practice, in addition to the traditional leasing practice, which has helped clients save millions relative to unnecessary or inadequate infrastructure. In 2022, the team had its most successful year in terms of revenue generation and was awarded the consulting and leasing projects for iconic San Francisco landmarks including the Golden State Warriors' Thrive City retail, as well as Tishman Speyer and the San Francisco Giants' Mission Rock, one of the last parcels of its size to be planned and developed in San Francisco.
CENTERSQUARE INVESTMENT MANAGEMENT'S ESSENTIAL SERVICE RETAIL TEAM While most institutional investors have historically targeted grocery-anchored shopping centers or power centers, CenterSquare Investment Management's Essential Service Retail team introduced an alternative sector based on a hypothesis it developed in 2016. Led by Managing Director Robert Holuba, the team has targeted a specific subset of properties that are e-commerce resistant, institutional quality shopping centers leased to tenants such as dental offices, coffee shops, restaurants, boutique fitness centers and hair salons, all of which cannot be replaced by online retailers. As a global real estate investor with $13 billion in assets under management, CenterSquare has been one of the more active buyers of shopping centers during the past few years. Its acquisition strategy uses in-house mapping software, cellphone traffic data and a proprietary scoring system to identify and acquire high-quality neighborhood retail centers in high-growth markets that attract both national and regional business. Within the past three years, CenterSquare's Essential Service Retail platform has evolved from an initial hypothesis surrounding a niche sector within the retail universe into a full-fledged shopping center operating platform. Its ESR portfolio has grown from 10 properties in three markets to 33 properties across 14 markets and more than 1.1 million square feet of retail space nationally during the past two years. The firm's properties average at least 95% occupancy and it maintains a tenant retention rate of 90%.
COLLIERS' MALAN + MARCELLO INVESTMENT TEAM Consistently ranked as a top-producing team in one of the nation's leading real estate markets, Colliers partners Adam Malan and Deana Marcello bring more than 33 years of collective experience in investment sales, including high-profile seller, buyer, lender and special servicer representation, as well as land acquisition, development consulting and landlord/tenant representation. The Malan + Marcello Investment team at Colliers was founded in 2012, a decade after the pair met when Marcello's dad mentored Malan. Marcello was planning to attend law school but had a change of heart after her father passed away and reached out to Malan about working together. They have brokered more than $2.3 billion in transaction volume, including $325 million in 2022 when they represented more than 2.3 million square feet in 88 transactions. The team's significant recent transactions include the $63 million sale of Fashion Village at Boca Park, the $22.04 million sale of Galleria Pavilion after stabilizing the asset to 93% occupancy, representing the buyer/developer in the sale of a 27-acre multi-parcel land acquisition and then representing the developer in securing 13 individual leases. As vice chairman, Malan maintains a deeply rooted regional network dating back to 2002, supporting strong CRE and political relationships throughout Las Vegas, North Las Vegas, Henderson and Clark County municipalities. Marcello, who is an EVP at Colliers, handles some of the region's largest acquisitions, dispositions and lease transactions. Both Malan and Marcello are involved with NAIOP Southern Nevada, and they mentor future industry leaders within Colliers.
COLLIERS' BRAD PETERSON AND TEAM Shortly after transitioning to Colliers last year, the Colliers' Brad Peterson and team developed new business and referrals to the company's other service lines and quickly became one of the firm's top-producing national teams in the retail investment market. The team, founded in 2012 and led by EVP Brad Peterson, embodies Colliers' popular expression — accelerating success. The team accelerated to achieve immediate success, securing more than $100 million in sales listings across five properties and referrals to other service lines in just its first 60 days at Colliers. Based in Orlando, the team works with institutional and private capital investors to facilitate retail investment sales transactions, including retail investments from large super-regional multi-anchored retail centers to small single-tenant and unanchored strip centers. In 2019, the team made a strategic decision to advise and transact in the single-tenant retail investment space while continuing to sell anchored multi-tenant shopping centers. Driven by a number of client- and market-based factors, it turned out to be a prudent revenue diversification decision. The team found that single-tenant sales could run counter-cyclical to larger institutional transactions and could take them to all markets nationwide. The team has since sold 49 single-tenant properties with a total sales volume of $306 million across 11 states. As team lead, Peterson has more than 20 years of CRE experience and has been involved with the sale of more than 350 shopping centers and single-tenant investments with an aggregate value of more than $5.5 billion. In 2021 and 2022, the team sold 60 retail properties in nine states, totaling $1 billion in value. Deal sizes during the past two years have reached as high as $85 million.
FEDERAL REALTY REGIONAL WYNNEWOOD OFFICE Federal Realty Investment Trust's Wynnewood, PA regional office manages a portfolio valued at about $1.5 billion totaling 4.5 million square feet for the firm's Greater Philadelphia and New Jersey region. To date, the team has redeveloped four shopping centers and has three substantial reinvestment projects in process. The Wynnewood office was founded in 2000 and is led by VPs Kari Glinski, Mark Brennan and Jeffrey Fischer. The office employs a multipronged approach that includes property redevelopment, reinvestment and reimagination with a mission to deliver long-term, sustainable growth through investing in communities where retail demand exceeds supply. The strength of Federal's Greater Philadelphia portfolio has allowed the firm to partner with a leading healthcare system, pursue residential redevelopment and create destination shopping experiences across the region. A recent example of Federal's approach is the Lawrence Park Shopping Center, a 29-acre community shopping center that recently added 32,000 square feet of retail. To design a purposeful and experiential shopping center, Federal enhanced Lawrence Park's outdoor spaces by adding dining and gathering areas, outdoor seating, comfortable lounging areas and curbside pick-up throughout the shopping center. In addition, the team is making a comprehensive investment in its Bala Cynwyd Shopping Center, a 23-acre community shopping center that offers 174,000 square feet of retail that will include upgraded outdoor dining and gathering areas to make it more pedestrian and work-from-home-friendly. As flexible and hybrid work schedules are here to stay, it has become a focus for the team to incorporate the transformative workplace trend into their plans. As a result, their reinvestments focus on adding areas such as outdoor spaces with Wi-Fi, additional pedestrian walkways and outdoor fireplaces.
HANLEY INVESTMENT GROUP REAL ESTATE ADVISORS' JEFF LEFKO & BILL ASHER Since they partnered in 2018, Jeff Lefko and Bill Asher have achieved $2.5 billion in total sales volume and rank among the most active brokers nationwide in terms of number of retail properties. Both EVPs at Hanley Investment Group Real Estate Advisors, Lefko and Asher are adept at achieving improved property values, especially in the execution of break-up-sale strategies. They work hand-in-hand with clients underwriting assets and projecting realistic exit assumptions for each shopping center component. Sometimes the projects can last up to 36 months before a sale. As a result, Lefko and Asher have achieved up to a 50-to-100-basis-point spread in cap rates when selling net-leased-occupied outparcels or pads separately. Lefko and Asher recently executed the break-up-sale strategy for 12 major shopping centers across the country. They have also structured pre-sales or development flips prior to the completion of construction and before the tenants are open for business and formally paying rent, creating a win-win for both the seller and buyer. The duo were pioneers in the net-lease car wash space, and their expertise has been recognized nationally. In the past 24 months, the team has sold or has in escrow or listed for sale 47 car wash properties valued at $247 million. Another investment category where they have developed expertise is the sale of single-tenant net-lease childcare/learning centers across the country. In the past 24 months, Lefko and Asher have sold 18 childcare/learning centers valued at $100 million. In addition to working with buyers and sellers throughout California, Lefko and Asher have built a successful track record bringing California-based private capital to out-of-state markets.
HOLLAND & KNIGHT LLP'S RETAIL DEVELOPMENT AND LEASING TEAM The Washington, D.C.-based retail development and leasing team at Holland & Knight LLP is an international practice made up of more than 100 attorneys located throughout the country in multiple practice areas that touch retail. The team was founded in 2003 and is led by partner and team co-chair Janis Schiff along with partners Noah Shapiro, Kathryn Oberto and Joseph Goldstein. The team works with national and international clients including retail business owners, owners of real estate assets used by retail business owners, franchisors, franchisees, regulators, manufacturers, wholesalers and distributors of retail goods, those who provide services to retail businesses and investors in retail real estate assets. It provides corporate/M&A, crisis management, development and leasing, litigation and dispute resolution, land use/zoning, intellectual property, environment, labor and employment, financial services and insurance services to retailers across the nation. The team helped shape major legislation that requires retail and food service employers to provide precise scheduling for employees as well as laws that provide for medical and family leave. In an effort to provide clients with updates in real time, the team started the Retail and Commercial Development and Leasing Blog in 2021 that features timely and helpful analysis of market trends, legislation, case updates, legal analysis and commentary. The team also holds bi-weekly video calls to discuss current trends in the market and recent projects with unique details and complications. Recent iterations of this call have included the firm's creation of a Metaverse practice group as well as a violence prevention presentation and the potential retail implications.
ORGANIZATIONS
AURORA CAPITAL ASSOCIATES Aurora Capital Associates President and Principal Jared Epstein dreams up innovative, contextual programming and thoughtful neighborhood revitalization strategies that elevate existing areas with experiential retail and commercial concepts to increase foot traffic, drive revenue and garner A-list retail tenants. A major focal point for Epstein during the past three years has been the revitalization of Manhattan's Meatpacking District and the curation of a retail corridor that caters to the luxury crowd. Guided by Epstein's vision and leveraging industry contacts he developed from his days as an associate broker, Aurora has attracted tenants such as Sephora, Restoration Hardware, celebrity-favorite restaurant Catch, Hermes, Brunello Cucinelli, Belstaff and the Match.com offices. Aurora now owns 18 properties across a four-block neighborhood in the district. With RH occupying the original location of beloved New York City eatery Pastis, Epstein promised restaurateur and founder Keith McNally he would find an even better location for his return to the neighborhood. Epstein identified a new home for Pastis along the neighborhood's main thoroughfare, Gansevoort Street. Epstein transported all original tile, furniture, mirrors, kitchen fixtures, fans, the bar and even tin ceilings to the new location to create a restaurant experience seamlessly bridging old and new. Epstein co-founded the Meatpacking Improvement Association and helped launch a business improvement district that organizes events, exercise classes, art exhibitions and other experiential programming in public spaces to generate foot traffic and increase community draw. Epstein also spearheaded bringing the live theatrical event "Seven Deadly Sins" to the Meatpacking District in 2021. Aurora donated empty retail space for the events, underscoring a commitment to bringing high-level programming to the community and supporting the arts.
CBL PROPERTIES During the more than four decades since it was founded in 1978, CBL Properties has navigated an ever-evolving retail landscape most recently marked by the changing role of malls in communities. Headquartered in Chattanooga, TN, CBL Properties owns 94 properties totaling 58.5 million square feet across 22 states, including 56 enclosed malls, outlet centers and lifestyle retail centers as well as more than 30 open-air centers and other assets. The firm, led by CEO Stephen Lebovitz, launched a redevelopment effort in 2017 focused on shrinking and strengthening its retail footprint with new experiential users. Since then, it has completed more than 50 redevelopment projects totaling three million square feet. It has focused on vacant anchor space, underutilized parking lots and other land parcels to introduce vibrant retail and dining options as well as nontraditional tenants including entertainment venues, hotels, casinos, multifamily, educational facilities and grocery operators. In November 2021, the firm completed Chapter 11 reorganization and emerged with a significantly improved capital structure, greater financial flexibility and lowered cost of capital, all of which position it well for continued growth. During this process, CBL continued to execute its redevelopment strategy, adding 2.7 million square feet of new retail, dining, entertainment, experiential and other uses to its portfolio. Following its bankruptcy exit, the company launched its "Meet Us at the Mall" campaign, which aims to de-stigmatize and redefine the meaning of the mall as a long-standing community fixture with a generational impact that supports a diverse mix of users and local business owners.
DEODATE When DEODATE was founded in 2013, CEO Rodrigo Gonzalez and his team identified notable gaps within many national CRE brokerages and their processes, specifically in data analysis and identifying and implementing strategies to accurately assess real estate properties and portfolios. The firm was founded to provide strategy, data analysis, portfolio management, and expertise to retailers, institutional landlords and public agency economic development departments at both a national and international scale. Specifically, within the retail sector, DEODATE's services include real estate program management, site selection, agency leasing, strategic acquisitions, asset strategy and debt structuring for operational real estate growth initiatives. During the past three years, DEODATE advised, analyzed or transacted on more than $500 million in retail projects in California. The firm also created an international site selection program that was applied to a Global 1000 conglomerate to identify, analyze and vet more than 100 assets in seven Canadian markets to meet the internal growth goals of eight new locations secured in less than 12 months. DEODATE also assists California-based affordable, special needs and workforce housing projects by creating sustainable and profitable retail programs. These programs have been leveraged within mixed-use developments that assist in amenitizing underserved communities while also providing much-needed revenue to already tight margins. In 2022, Gonzalez was a founding executive committee member of the inaugural Los Angeles Archdiocese Committee on Housing's initiative focused on developing thousands of multifamily units in LA during the next 10 years. He and the DEODATE team also provide pro bono real estate development strategy guidance to local and national nonprofit organizations. Alongside his wife, DEODATE co-founder Diana, the firm supports local organizations like YMCA, the Pasadena Tournament of Roses Foundation, Foothill Family Foundation and Mayfield Junior School.
NEXT REALTY LLC In 2023, real estate investment and management firm Next Realty LLC will mark its 25th anniversary. The firm was founded in 1998 by Andy Hochberg to focus primarily on neighborhood retail and parking properties owned by his family as well as new acquisitions. Since then, the firm has acquired 76 properties valued at more than $637 million and sponsored four pooled investment funds and numerous individual investments. The firm's portfolio consists of 37 properties and five land sites. Next got its name from Hochberg's standard reply to one of the most frequently asked questions he heard following the sale of his family business, Sportmart: "What's Next?" Focusing on what's next is what guides and directs the firm as it acquires and manages properties. The firm is led by President and COO Marc Blum and Managing Director Eteri Zaslavsky. Next has learned lessons through operating during a variety of economic climates that have impacted retail real estate and its tenants, including big-box challenges and bankruptcies among retail tenants. For example, several years ago, a large national retailer with anchor spaces at several Next properties filed for bankruptcy. The firm was resourceful in working with existing tenants to accommodate expansions and execute new leases to re-tenant nearly all the vacated space. Next leveraged another asset's prime location by converting the retail property into a medical office facility and acquired a 133,000-square-foot center anchored by a national bookstore. While the retailer had strong overall credit, the local store was underperforming. Next protected itself and investors by focusing on advance due diligence, underwriting accordingly and establishing strong capital reserves to cover re-tenanting the space. Ultimately, Next orchestrated the strategic re-tenanting of the 50,000-square-foot anchor tenant position to a AA-rated hospital system that produced a 30% increase in net operating income.
NORTHMARQ Northmarq, a commercial real estate brokerage and advisory firm focused primarily on the retail sector, was founded in 1962 and is led by President of Investment Sales Trevor Koskovich. Its expertise includes single-asset and portfolio sales as well as sale-leaseback transactions and 1031 exchanges that span all types of retail assets, including single-tenant net lease, unanchored strip centers, neighborhood and power centers. Northmarq has completed more than $45 billion in transactions nationwide and is focused on continued growth and expansion into other industry sectors and services. Since it was founded, Northmarq has closed more than 5,000 retail transactions totaling more than $25 billion in sales activity. After acquiring Stan Johnson Company in 2022, Northmarq gained a legacy focus in the single-tenant net lease sector. In the past three years, Northmarq closed a long-term triple net lease Target in Huntington Park, California, for $48.7 million; a $40.5 million portfolio of 11 convenience store locations; a Georgia shopping center anchored by Barnes & Noble, DSW and Sprouts for $97 million; a $31.4 million 1031 exchange of a New Orleans Whole Foods; a $35.3 million Walgreens in Miami Beach; and a Midwest grocery portfolio to an international investor for $18.7 million. Northmarq is committed to giving back to its communities and has supported various community organizations, including the Eastern Oklahoma Food Bank, Atlanta Community Food Bank, Habitat For Humanity and Tulsa Day Center.
PEBB ENTERPRISES Boca Raton-based PEBB Enterprises has a strong focus on properties in Boca Raton, Palm Beach County and South Florida. Founded in 1973, the firm develops, acquires and leases high-quality neighborhood, regional and power shopping centers as well as suburban office buildings. Led by President and CEO Ian Weiner, the firm's portfolio includes properties that address the specific needs of the communities where they are located. In 2022, PEBB had more than 90 total transactions, including more than 50 new leases and 40 lease renewals. The firm recently fully leased and began construction on Central Boca Raton's 22,500 square-foot Restaurant Row development, a first-of-its-kind standalone restaurant concept. The project recognizes the needs of the younger demographic of the area and aims to help shape the future of Boca as a hotspot for young people. PEBB also recently acquired more than 70,000 square feet of land in the Florida master-planned community Tradition located in Port St. Lucie, Florida. This new project — the Shoppes at the Heart of Tradition — is an Aldi-anchored retail center that will bring shopping, dining and cleaner-energy transportation to the community. PEBB has heavily invested in acquiring office space within Boca Raton and renewing leases or bringing in new companies. For example, PEBB recently purchased the Meridian Office Center in The Park at Broken Sound in Boca Raton, a 700-acre mixed-use business park. This acquisition was PEBB's third acquisition in The Park. Its first building was a vacant office building which PEBB has subsequently fully leased out to Infinity Sales Group. One of PEBB's most notable deals in 2022 was its acquisition of FAU Research Park in Boca Raton, the only university-affiliated research center in South Florida. This acquisition is a shift from PEBB's typical portfolio properties that feature grocery-anchored retail centers or office buildings.
PENNSYLVANIA REAL ESTATE INVESTMENT TRUST Founded in 1960 by Sylvan M. Cohen, the Pennsylvania Real Estate Investment Trust was one of the first companies to reach REIT status. Headquartered in Philadelphia, the company owns and operates more than 18 million square feet of retail space in the eastern half of the U.S. with a concentration in the Mid-Atlantic region's top MSAs. The company has transformed substantially since it began, driven initially by the vision and leadership of Cohen and then by his successor, Ronald Rubin. In 2012, PREIT welcomed Joseph F. Coradino as its new CEO. Coradino outlined a repositioning and remerchandising strategy focused on improving portfolio quality while enhancing operating performance. As the state of the retail industry has evolved, especially since the onset of the pandemic, PREIT has implemented a plan focused on reducing the number of department stores, replacing anchors and diversifying the tenant rosters across its portfolio with unique and experiential concepts to reflect a new mall model and drive traffic and sales. As the mall experience continues to transform, PREIT has been active in diversifying its tenant mix, adding elements seen less often at malls, like grocery anchors and medical centers. For example, construction is underway on the Cooper University Health Care facility at the Moorestown Mall in Moorestown, New Jersey, and Aldi opened in September 2021 at Dartmouth Mall in Dartmouth, Massachusetts. PREIT recently prioritized raising capital by selling underutilized land to apartment and hotel developers.
RCS REAL ESTATE ADVISORS RCS Real Estate Advisors prides itself on its ability to analyze and determine the proper real estate strategy for retailers because it sees the world through retailers' eyes. The New York City-based firm was founded in 1981 and is led by President and CEO Ivan Friedman. Its team of executives has more than 250 years of combined retail and real estate experience that has allowed it to develop a deep understanding of retail economics and build strong negotiation skills. The firm's client roster consists of a variety of companies operating from 250 to 1,200 stores. RCS prides itself on finding opportunities that other companies miss. Toward the end of 2021, when the retail market was in full rebound after COVID-19 and the leasing world was assuming an optimistic outlook on the sector enthusiasm, RCS' team anticipated the market would cool and advised its clients to pursue growth cautiously. Because of RCS' guidance, its clients were able to save a significant amount of time and resources. In 2022, RCS helped clients save hundreds of millions of dollars by opening nearly 200 stores nationwide while aggressively negotiating extensions, rent reliefs and terminations. The company's achievements include new store openings with long-time clients Lids, Francesca's and David's Bridal and new partnerships with major retail brands like Michaels, InBrace and Savers. Additional partnerships across the retail sector include recent deals with one of the largest providers of early childhood education in North America and a large casual dining restaurant chain. Last year, RCS helped a major omnichannel retailer with rent relief in nearly 550 stores across the country to correct over-expansion from previous years.
SCENERA INC. Scenera Inc., founded in 2017 by CEO David Lee and CTO Andrew Wajs, developed an artificial intelligence-based video data management platform for the CRE market that offers advanced analytics and automation capabilities to help retailers and facility managers optimize their operations and make data-driven decisions. An example of the platform's capabilities is using computer vision and machine learning algorithms to analyze video footage of foot traffic, customer behavior and store performance to develop insights that can aid in improving sales, marketing and store design. Additional features include automated counting of visitors and occupancy, real-time monitoring, and alerts that can help facility managers and retailers ensure compliance with safety and social distancing regulations. From the start, Scenera has focused on privacy considerations of video camera technology and co-founded the Network of Intelligent Camera Ecosystem NICE Alliance to allow participating member corporations to access cloud-to-edge operation, enabling the maximum possible leverage with edge processing and minimized costs while optimizing efficiency and privacy. In partnership with S&I Corp., the company that services building and facility management for LG Electronics Group in Korea, Scenera implemented its AI-based surveillance system as a smart solution for more than 150 buildings including factories and retail stores. Scenera has added an additional category to its objectives aligned with public human/environmental safety, which is a concern for individuals, communities and nations worldwide. One example is the prevention or mitigation of natural disasters such as wildfires. In California, where wildfires have become a significant issue with billions in damages during the years, cameras in public spaces such as mountains, forests, ports and power stations can be unified with an early-detection system to detect smoke or fires across a large area.
SERVICE PROPERTIES TRUST Founded in 1995, Service Properties Trust (Nasdaq: SVC) is led by President and CIO Todd Hargreaves and managed by The RMR Group, an alternative asset management company. The REIT has more than $11 billion invested in hotels and service-focused retail net lease properties. While it is known for its nationwide portfolio of hospitality properties that includes hotels operated by several leading hotel brands, SVC also has established itself as a major owner of retail real estate through its $2.4 billion acquisition in 2019 of a large portfolio of net lease retail properties across the U.S. The portfolio included standalone quick service restaurants, movie theaters, health and fitness, specialty retail, automotive parts and services, and other service-oriented and necessity-based industries. SVC now owns 242 hotels with more than 40,000 guest rooms throughout the U.S. and in Puerto Rico and Canada, the majority of which are extended stay and select service. It also owns 769 retail service-focused net lease properties totaling more than 13 million square feet throughout the U.S. One of SVC's most significant accomplishments was building a property management and asset management infrastructure to support its nationwide portfolio. It also takes pride in its 98.1% lease rate. SVC's lease expiration is well-laddered, with more than 56% of its leases expiring beyond 2031. The RMR Group believes in supporting the communities in which it operates, and one of its initiatives is its annual community service day. In 2022, more than 400 RMR employees volunteered at organizations across the country that addressed a range of causes from homelessness and hunger to animal welfare and the environment.
SIMONCRE SimonCRE initially made a name for itself as a preferred developer for build-to-suit, single-tenant net lease properties and has now grown to take on multiple multi-tenant retail center developments of varying sizes and scopes. An innovator in the retail space, especially in the rapidly growing Phoenix market, SimonCRE is helping lead the charge of major economic development in many growing areas. SimonCRE is led by founder and CEO Joshua Simon. Recently, SimonCRE partnered with the City of Surprise's Economic Development Team to bring retail options to the West Valley through developments such as Village at Prasada. The project began just as the pandemic and lockdowns took hold, causing many projects to be placed on hold or abandoned, but SimonCRE pushed forward to secure tenants for the space. This partnership has been vital in developing community-focused retail, and SimonCRE has used annual retail surveys to assess the wants and needs of consumers in Surprise and secure retailers to meet demand. SimonCRE has expanded on the partnership, adding Prasada North to Surprise, an additional retail center, as well as joining the development of Surprise City Center, a massive mixed-use property in the heart of Surprise's downtown. The firm also has completed multiple projects in the medical office, school/daycare and RV and boat storage sectors. Beyond development, the company is active in the commercial acquisitions sector, having purchased net lease and value-add properties nationwide. SimonCRE has completed or acquired more than 265 projects across 22 states, totaling more than $695 million in total value.
VESTAR As one of the most active developers, owners and managers of retail properties in the U.S., Vestar identifies emerging communities with unmet needs for shopping, dining, entertainment, and essential amenities and services. The firm was founded in 1989 and is led by President and CEO David Larcher. Its current portfolio of retail properties exceeds 30 million square feet throughout the western states. Vestar has five ground-up developments under construction in the Phoenix metropolitan area totaling more than 1.5 million square feet. Each of these projects is located in areas that have experienced rapid housing growth and expansion and will not only bring more jobs and needed services to the areas but will also give tenants the chance to capitalize on unprecedented growth where the retail infrastructure has not kept pace. Vestar is committed to sustainability practices in all new development projects. In addition to its active development pipeline, Vestar is focused on creating premier retail experiences at all centers it owns and manages. For example, the company led an effort to draft and introduce open container legislation in Arizona, which was passed in 2022. Under the new law, customers can purchase alcoholic beverages at participating restaurants and bars, and then "sip and stroll" through shopping centers that meet the program requirements. Throughout the pandemic, Vestar's occupancy level remained above 92%, and as the pandemic subsided, occupancy levels reached 95%. In fact, Vestar executed more leases in each of the past two years than it has in the last several years.